SoundAr
Click any Image to zoom out

About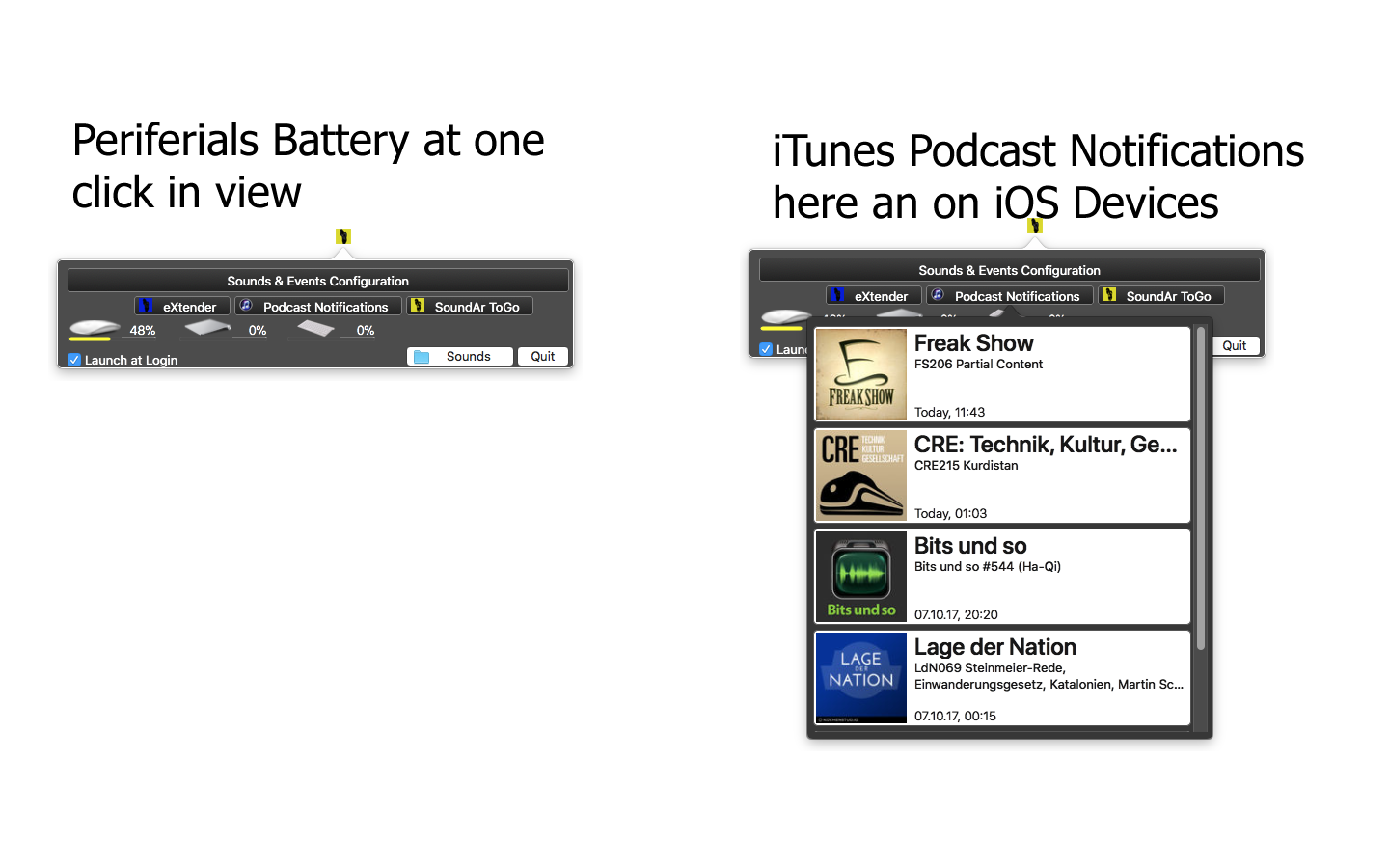 SoundAr is a MacOS Application to add the ability to trigger Sound Effects like you know from Trash Empty to other Events in the System as well, It was designed to play well with the latest OSX Versions and also add some events that are either poorly supported or weren't provided by other Applications till now. It provides support for Sounds only in its basic distribution, so you will not be able to trigger Scripts or similar on the customisable Events, you can either choose an own Sound or you can just enable an Event and SoundAr will speak to you about what happens… This might be an odd solution for front applications but there are some events that are running in background and thats a way to be notified once they happen or finish. Important Note: Whenever you choose a Sound File, keep in mind that some Events may happen often so keep every Sound as short as possible, imagine the default MacOS Sound Effects as an idea, so don't attempt to play a 3 min Audio File whenever something happens or you will hate it after 5 minutes … There are various other Approaches for this kind of Situations but if you want a simple way to just trigger a Sound instead of messing with Stuff like Shell or Applescripts, SoundAr is your place to go. Also SoundAr is planned to be an extendable Application, so there will be Extensions that will trigger Script Events as well in the future…

Events List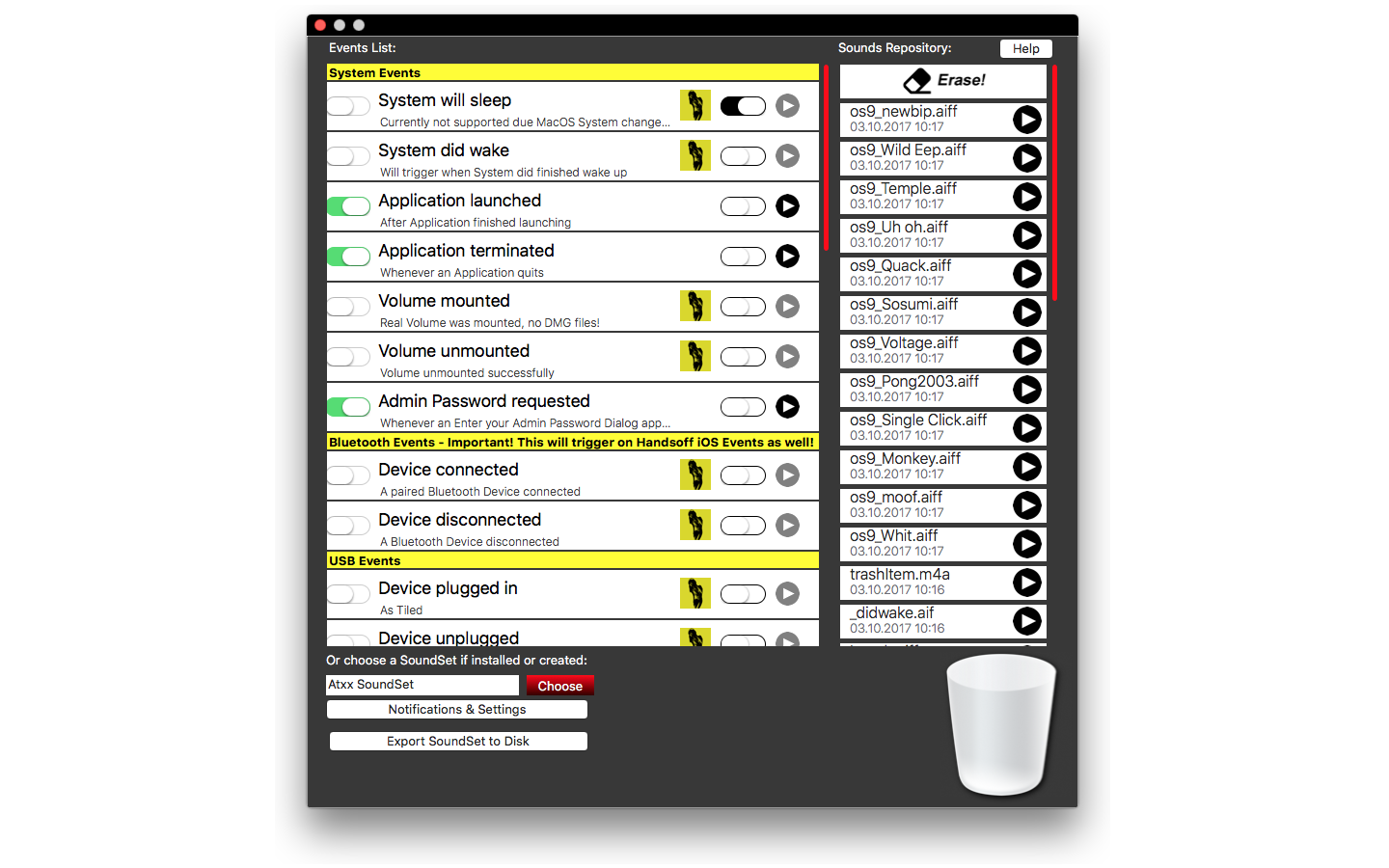 System:



System wake / sleep - Sleep Event is currently suspended while the latest MacOS Versions changed the way how sleep works and shut down Audio Hardware before System sleep

Application launch / quits

Volume mount / unmount

System requests Admin Password / Security



Bluetooth:



Device connected

Device disconnected



Misc:



Left Mouse clicked

Copy something to the Clipboard

Keyboard key pressed

Workspace changed

Emptied the Trash

moved a File to the Trash

Download in your Browser (Safari) finished

iTunes downloaded a new Podcast



Network:



Network Cable connected / disconnected

WIFI Network connected / disconnected



USB:



USB Device was connected / disconnected



Accessibility:



For detailed Description check out "SoundAr eXtender" Website


Sound-sets: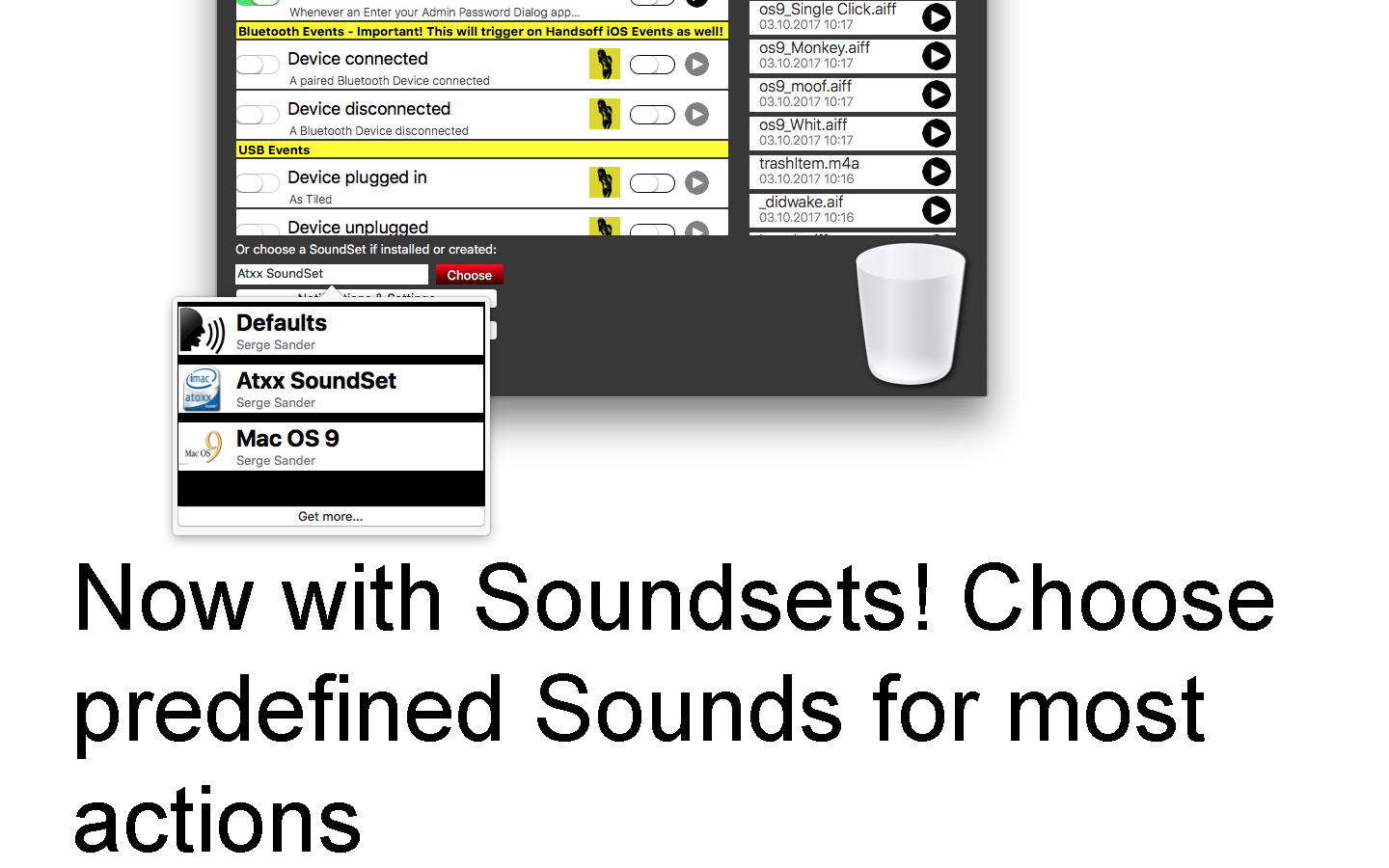 SoundAr 2.x supports now Sound-sets! Sound-sets are generated automatically once you assign you first Sound to an Event, but you can create as many Sound-sets as you like and switch to them whenever you want, you can even export to make a backup or share them with others.
You can also install 3rd Party Sound-set created by someone else with his/her Sounds and use it as you like!
If you have a Sound-set you want to share or publish here, send me the exported Sound-set File and i will publish it here.

Sound-set Gallery

Other Stuff: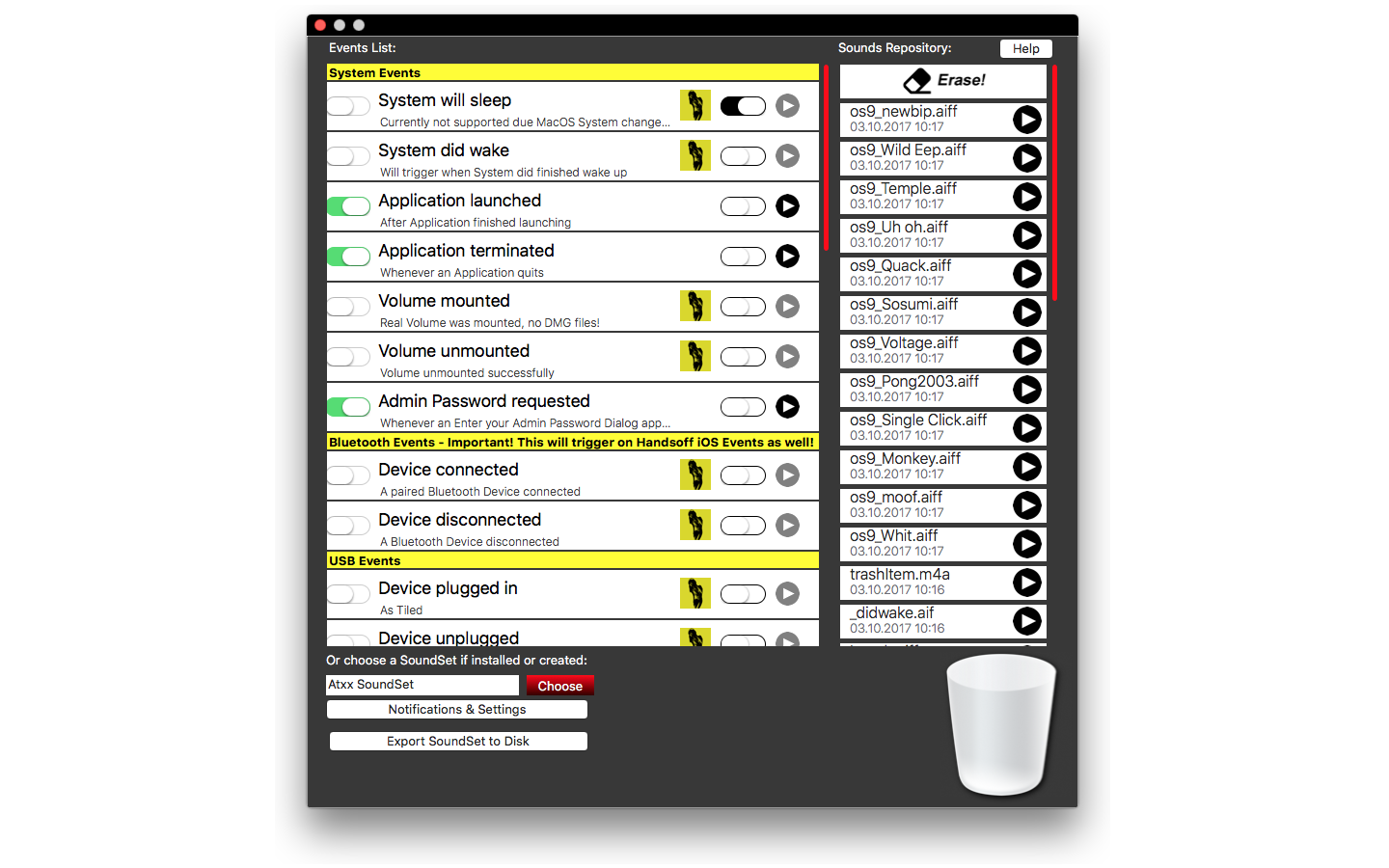 There are some additional Features like : Podcast Notifications for iTunes Downloads
- Power monitoring for Mouse, Keyboard and Trackpad - USB Connection Notifications for iOS Devices
- Space change Notifications and Indicators
- other gimmicks


SoundAr ToGO: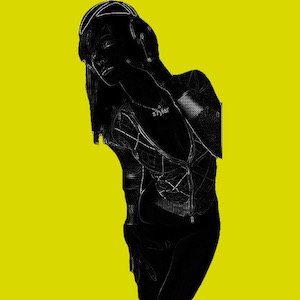 SoundAr ToGo is a free App in the iOS App Store to receive Notifications from SoundAr Desktop Application like Podcast was downloaded or special Events if you like. SoundAr ToGo offers you access to Podcast Episode Details like Show Notes and some Episode specific Informations like Duration or Kind etc...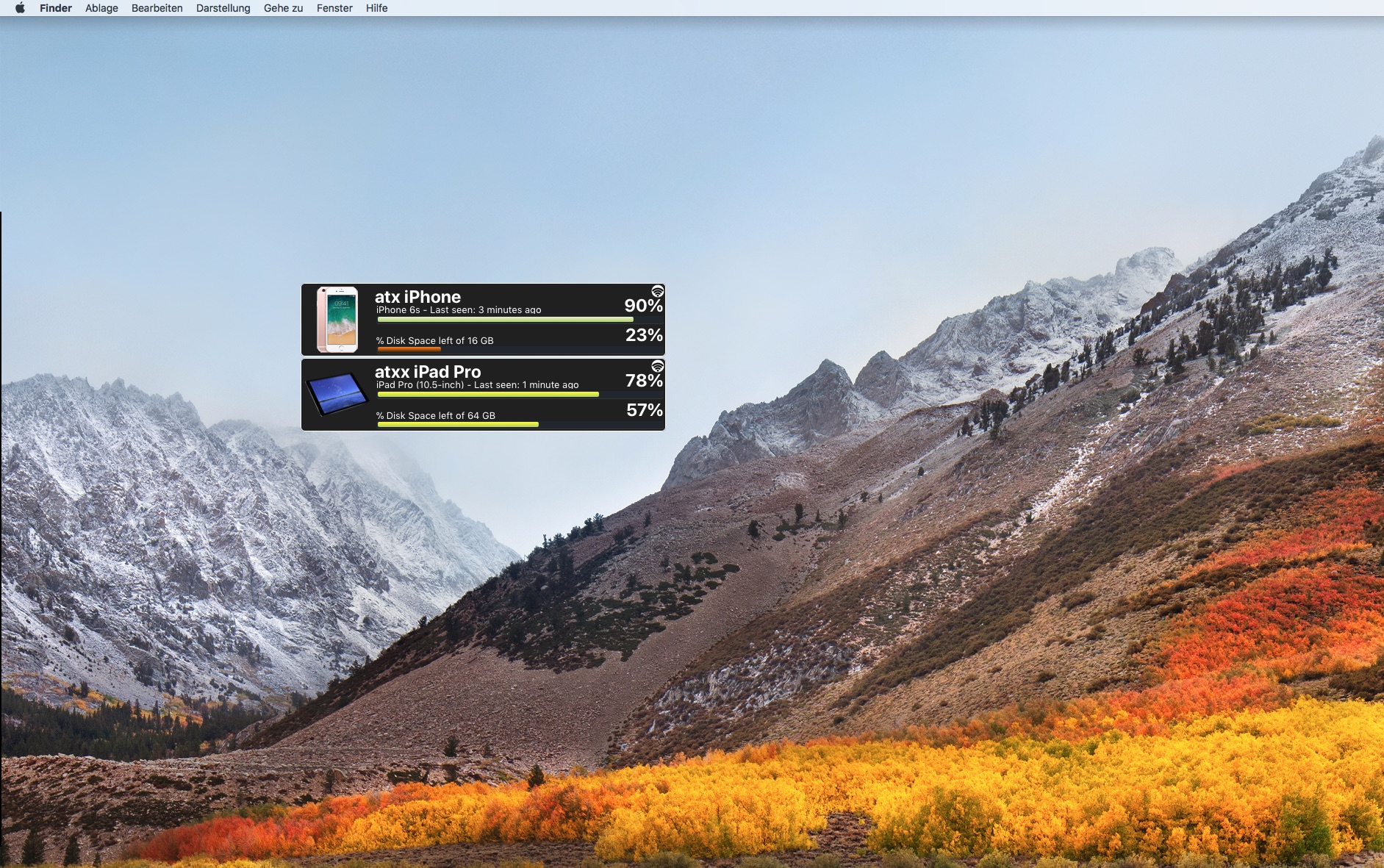 S.I.A.
S.I.A. is an optional Module for SoundAr to keep track of your iOS Devices Battery State and get Notifications about special Battery related Events like low battery, charging or fully charged.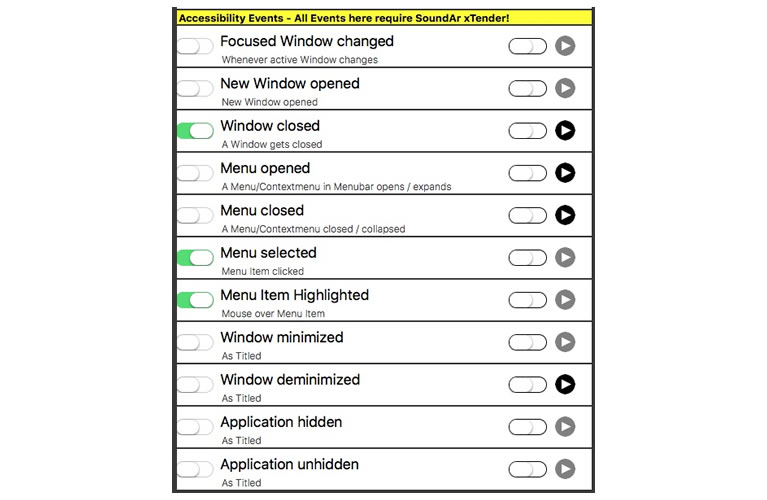 SoundAr eXtender
Due to security Features in MacOS some thing cannot be done with Mac App Store Apps, for this reason, there is the SoundAr xTender App, a small deacon that will enable additional Features...