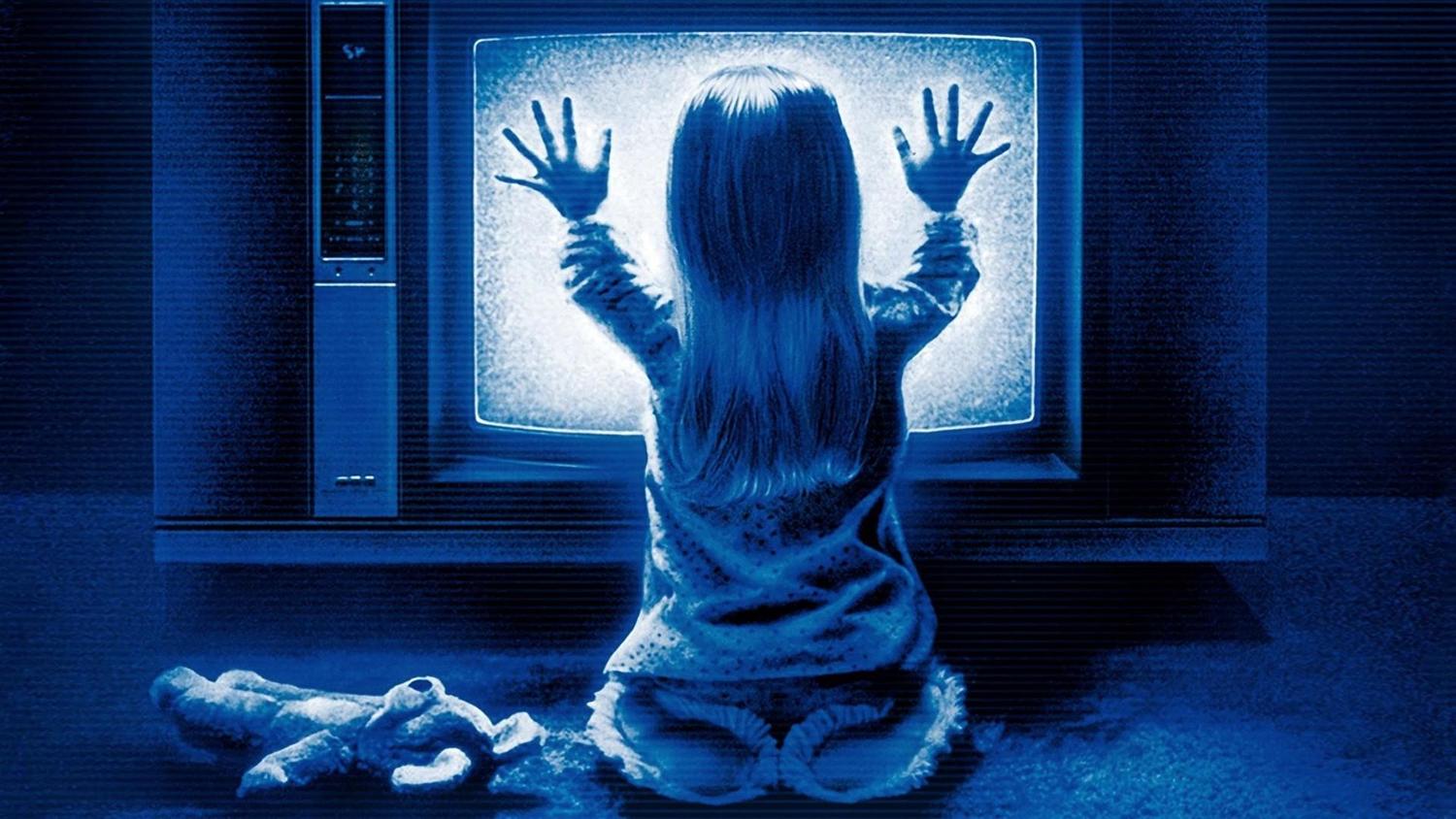 Main Interface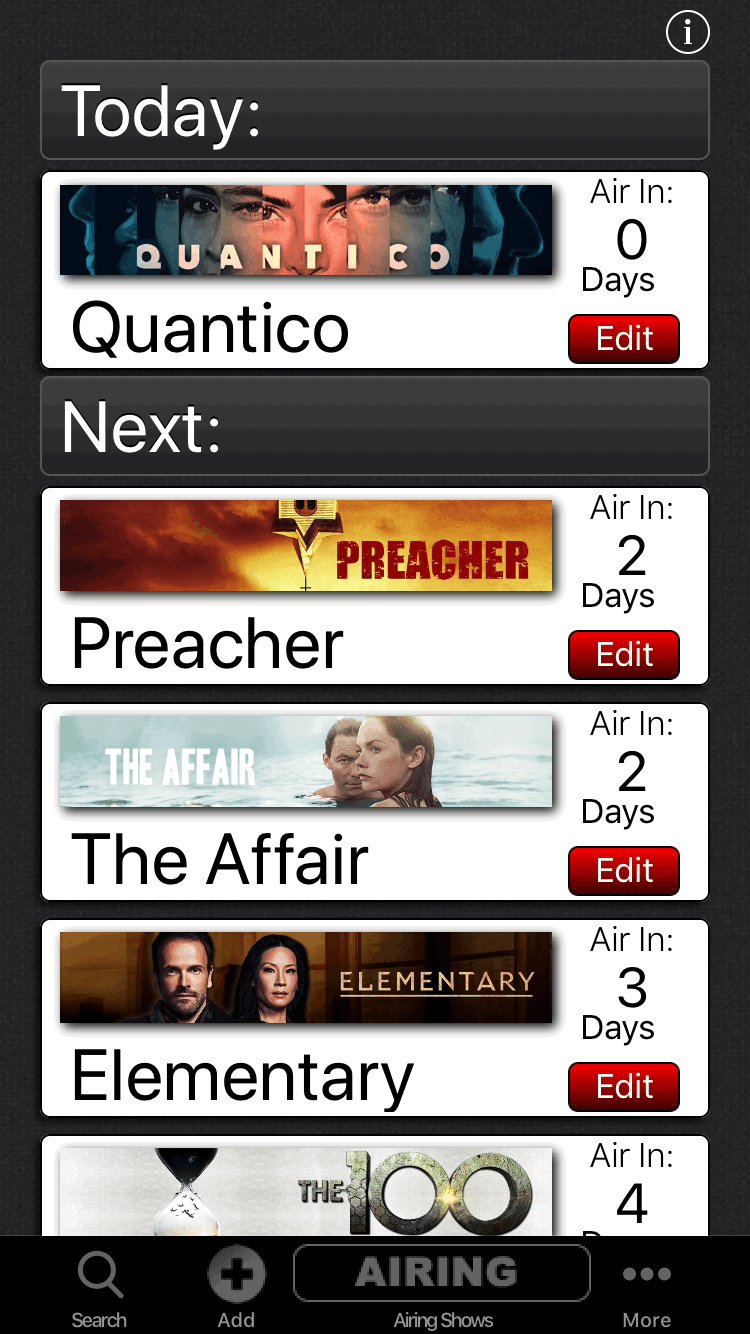 The main interface appears as a table of content, a List where all your Shows are grouped by their status:

- Airing Shows
- TBA (To be announced)
- RIP (Ended or Cancelled)


All the Screenshots are iPad Interface, but they all nearly match the iPhone/iPad Appearance.

tTV Touch main behaviour:

tTV Touch will run in background and check periodically the day, tTV Touch performs a deep check where it loads new Season and Episodes Data every day once, mostly shortly after midnight to be always up to date if you need it.

To browse through your Sections, you simply swipe left or right to go to the other Sections, it circulates, so you don't need to swipe back, if you are at the last section, you will get to the first if you go further.

You can always see your Show name, its Title and Days until next episode.

At the bottom right there is also the Gear Icon for extra Actions to either change the Show Banner or delete a Show

At the Top of the List, there are optionally up to 2 Headers, for today airing Shows and later are labeled NEXT.

At the bottom you will find all the other important Actions like

- Filter / Search a Show in your collection
- Add new Show
The More Menu contains this Actions:

- Force refresh for getting new Season Data
- Message Board
- Make a Backup
- reload all Show Thumbnails (iPad only, needed for Showcase)

And finally on iPad only:

At the bottom left there is the Camera Roll Icon to enter Showcase. iPad only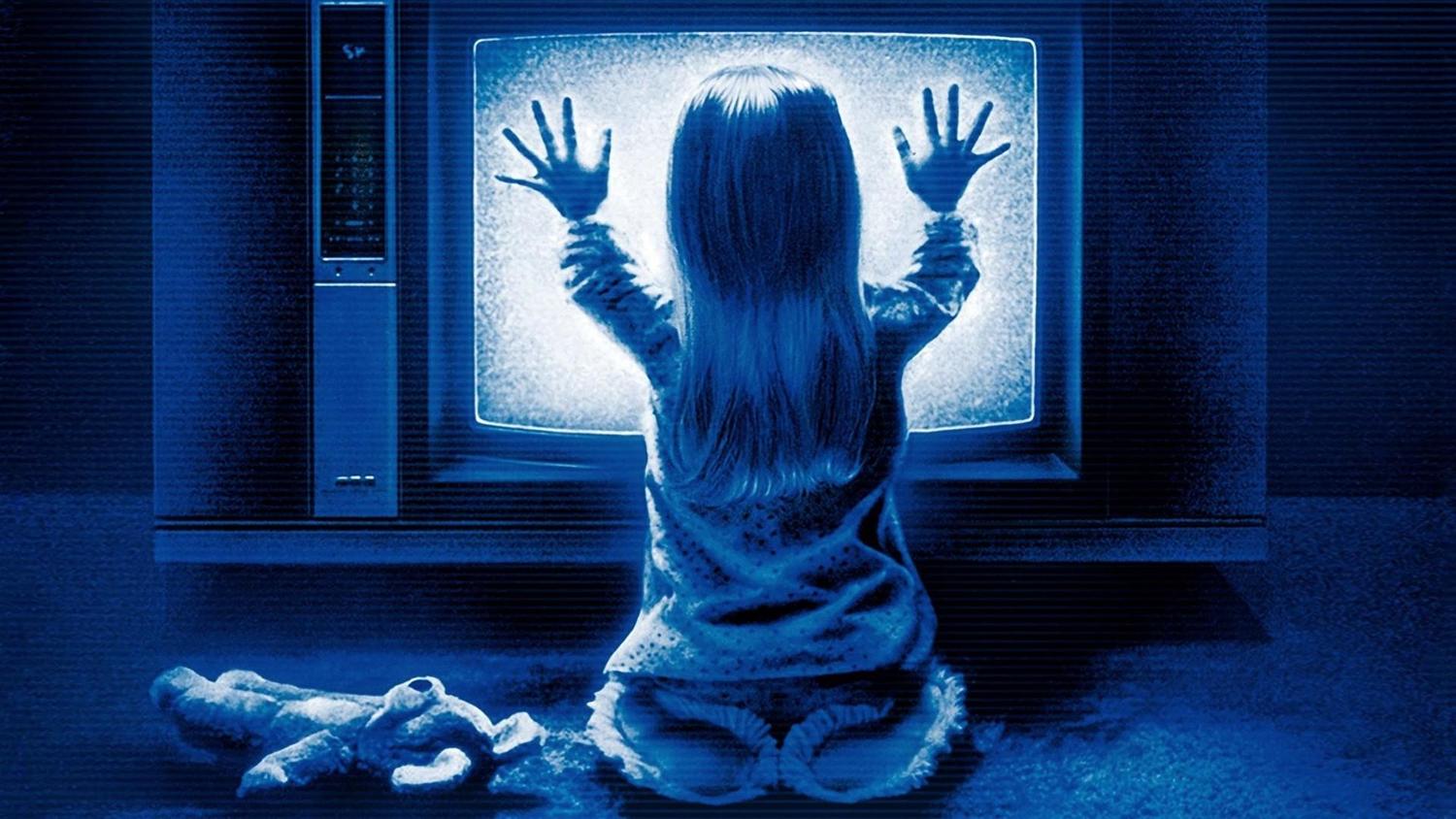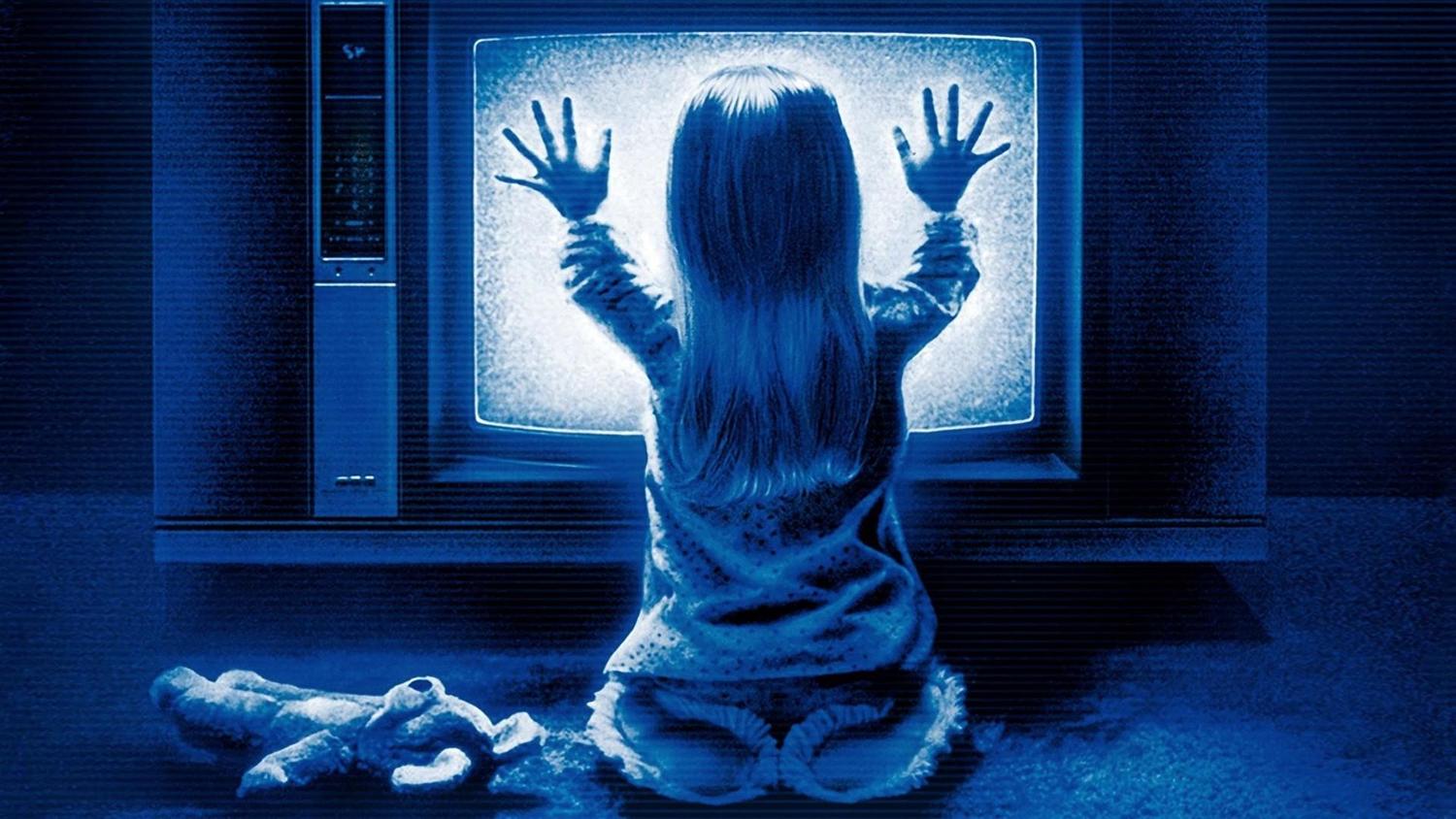 Details View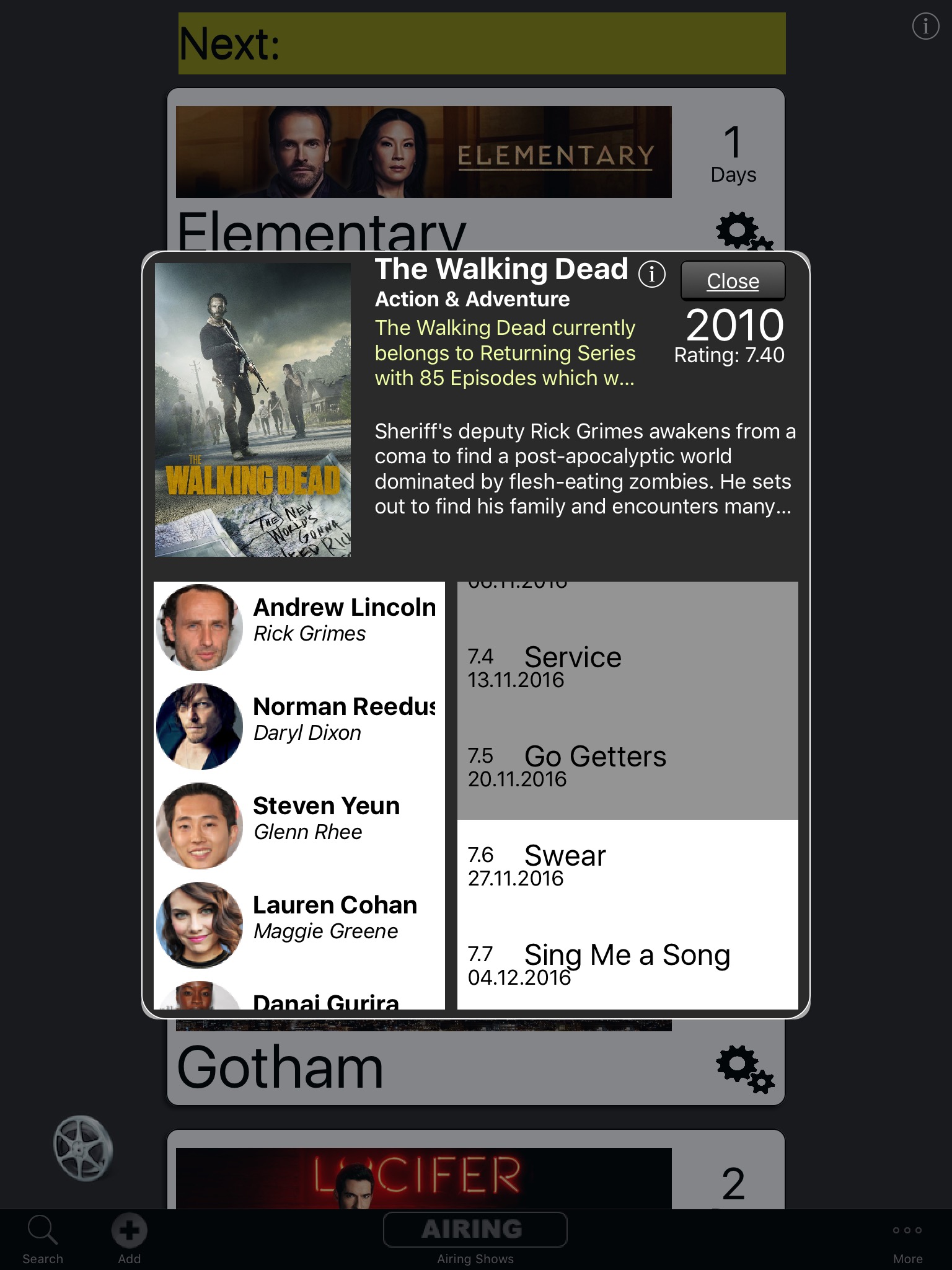 Tapping on a Show will open the following Overview where you can find all the detailed Informations for a Show.

At the very top you get the basic Information about a Show, but below you can see also all the cast and their Roles as well as the current or last aired Season, passed Episodes are dimmed, today airing Episodes are highlighted in yellow and do auto scroll into view so you can find them faster.

The Poster and all the Caste Member Photos are zoomable, simply tap on the Photo to zoom it out.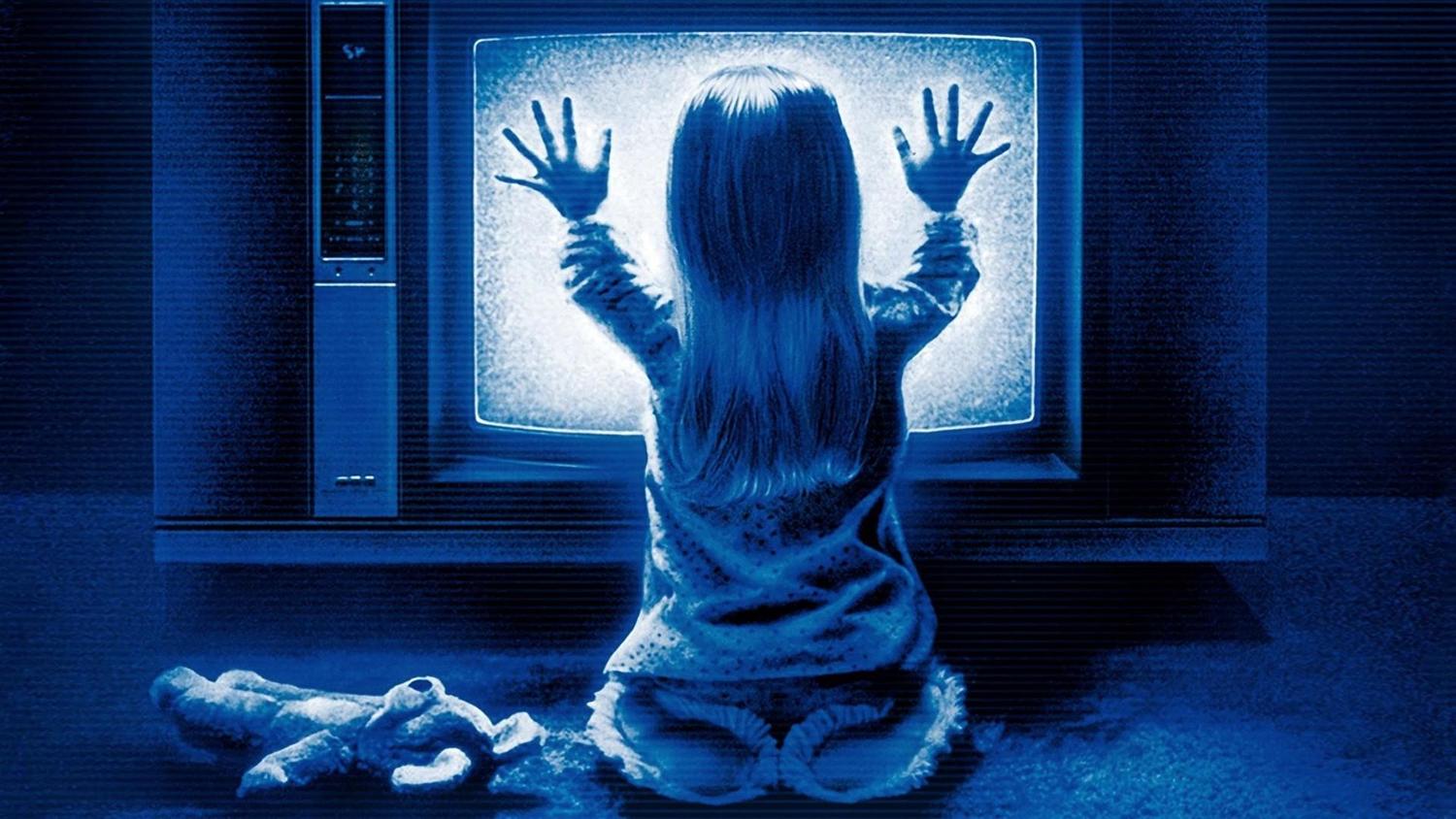 Notifications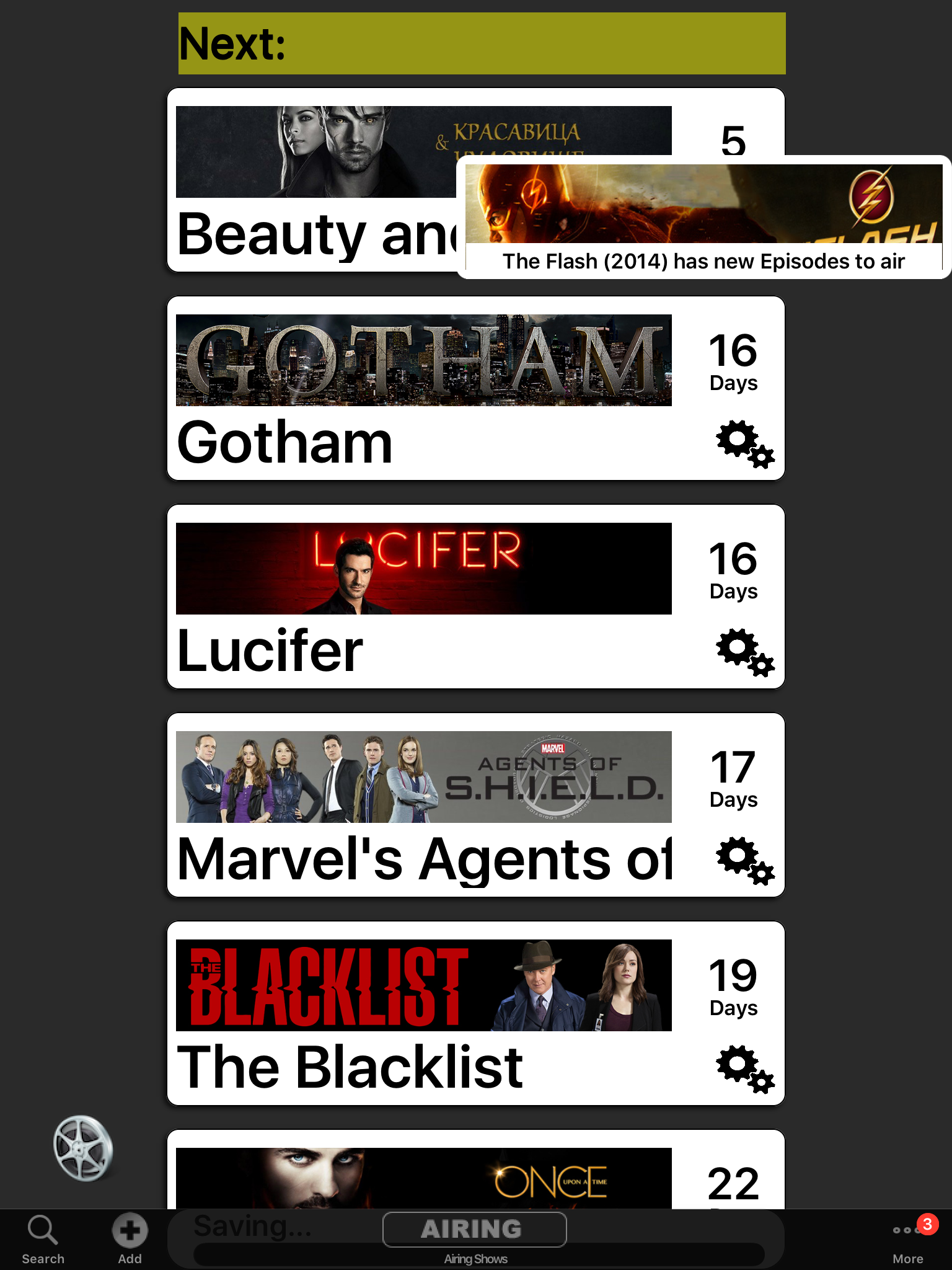 tTV Touch will refresh its content every midnight or at least once daily, if it gets new Episodes for TBA Shows or a Season has ended, it will notify you with a Notification Bubble at the right side of the screen, simple swipe it out to the left to expand it, swipe again to the left to delete it. All the Notifications are also in the Message Board, this Section collects all the relevant Show Status Changes as well as the when a midnight check occurred.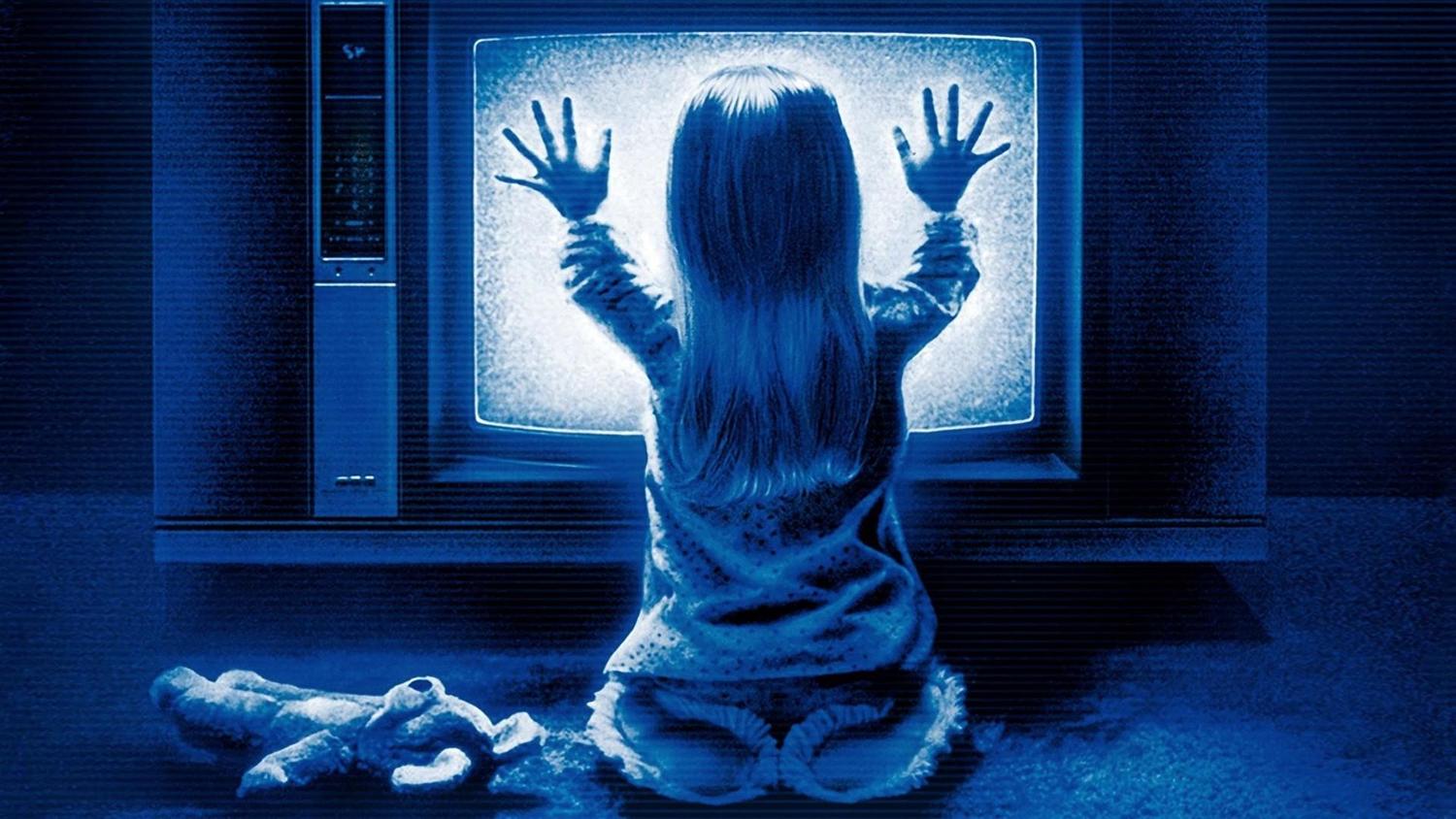 Showcase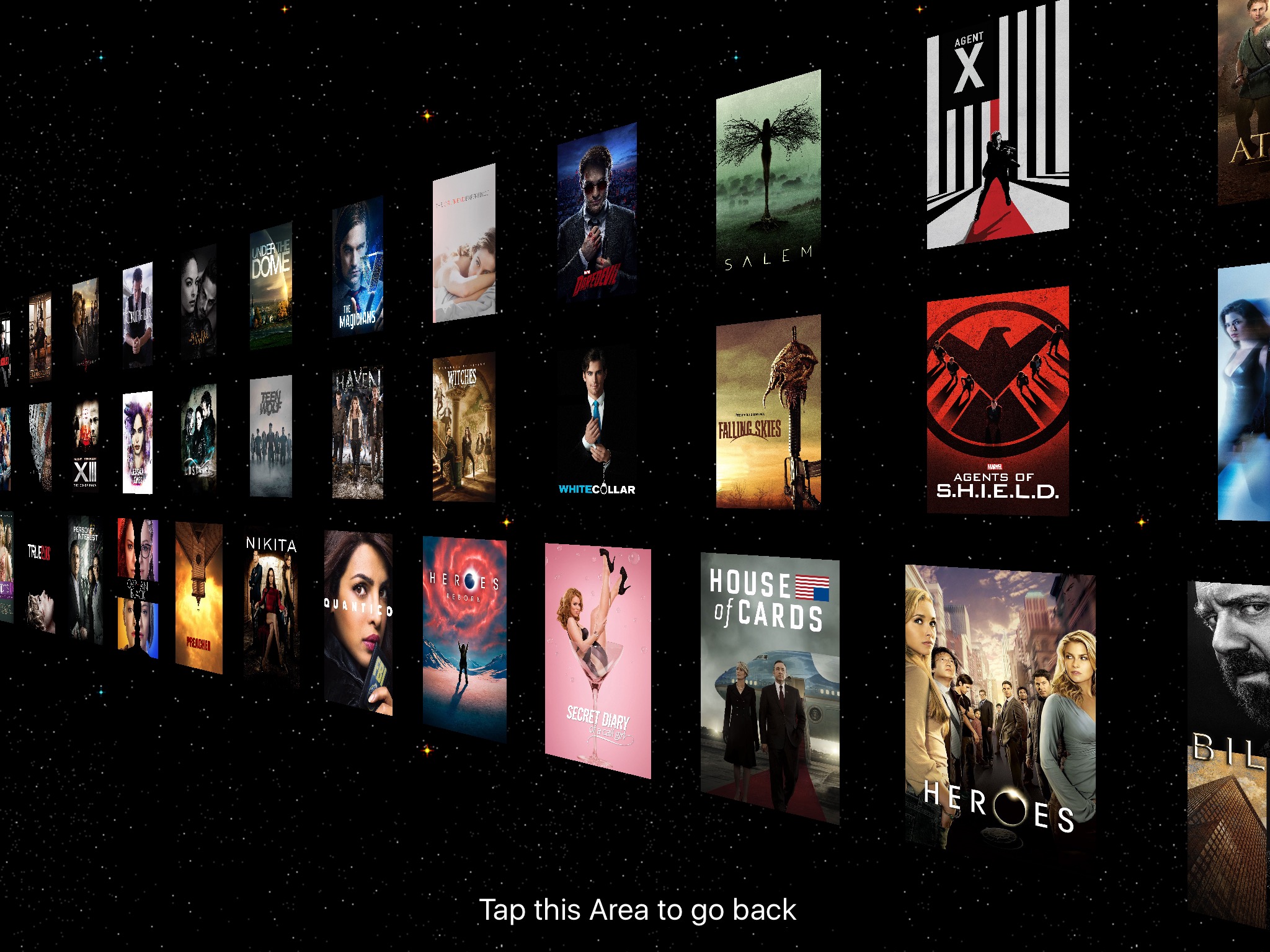 The Showcase is an iPad only gimmick, it has no real functional, its just an eye candy to let you see all your added Shows at once, you can scroll though the content if you have enough Shows added, you can zoom into each Poster and you can use Motion to scroll it as well, tilt your Device left or right to scroll the Content.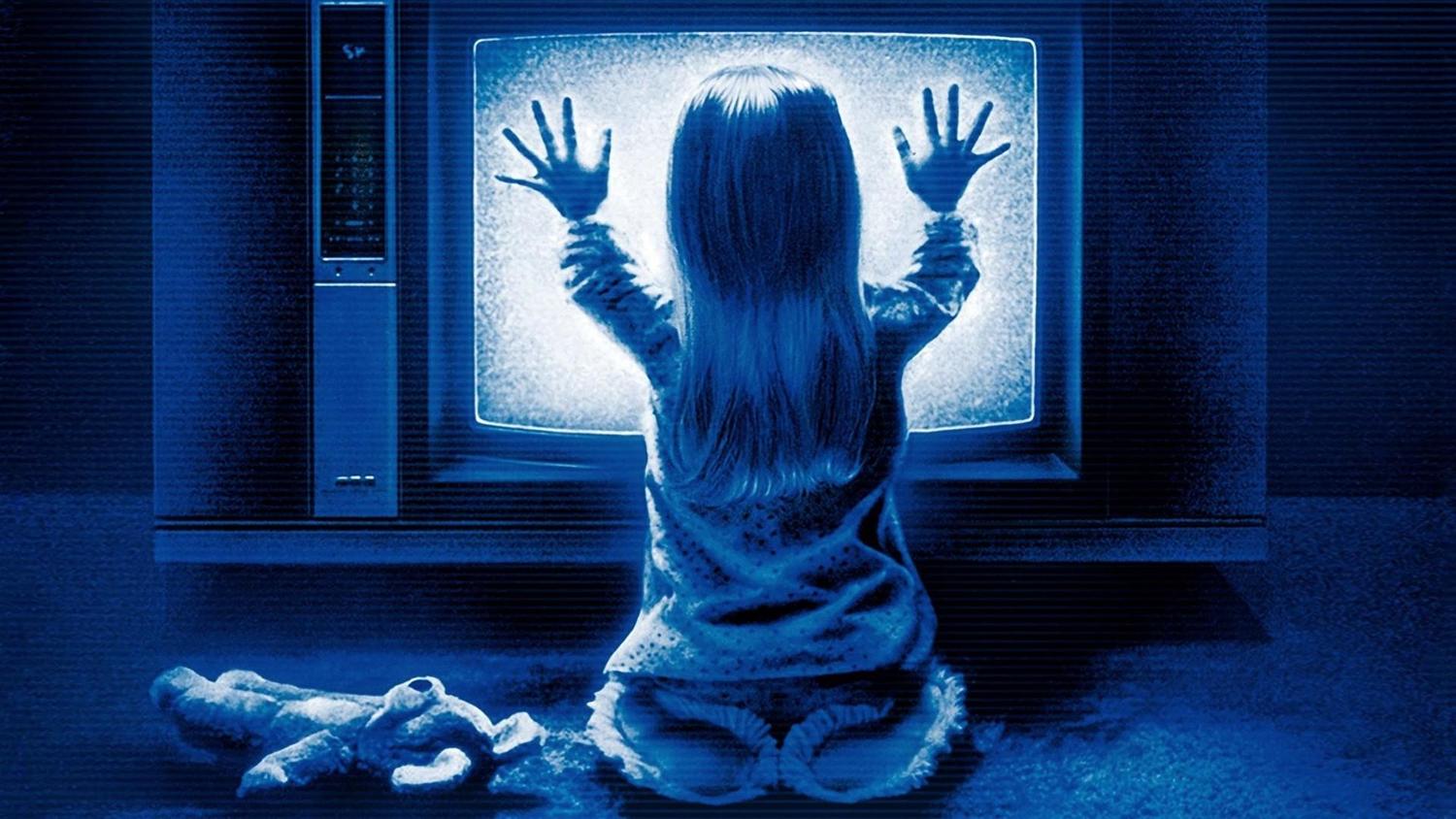 Sync
tTV Touch sync over iCloud to be in sync across all compatible and iCloud Connected Devices. If you use tTV on your Mac already since Version 1.5 you will get all your already added Shows shortly after you install tTV Touch, all changes are done on all your Devices.

iTV uses the CloudKit Framework which does not affect your iCloud Storage, it also allows your App to sync even if in background, but for this you need to allow Push Notifications for tTV Touch once you get asked for it.