PCB Touch
Click any Image to zoom out.
The Text Sizes in the Images are accessible Fonts, if you don't use this on your Device, the Fonts get regular Sizes as on all other Apps, so don't be afraid.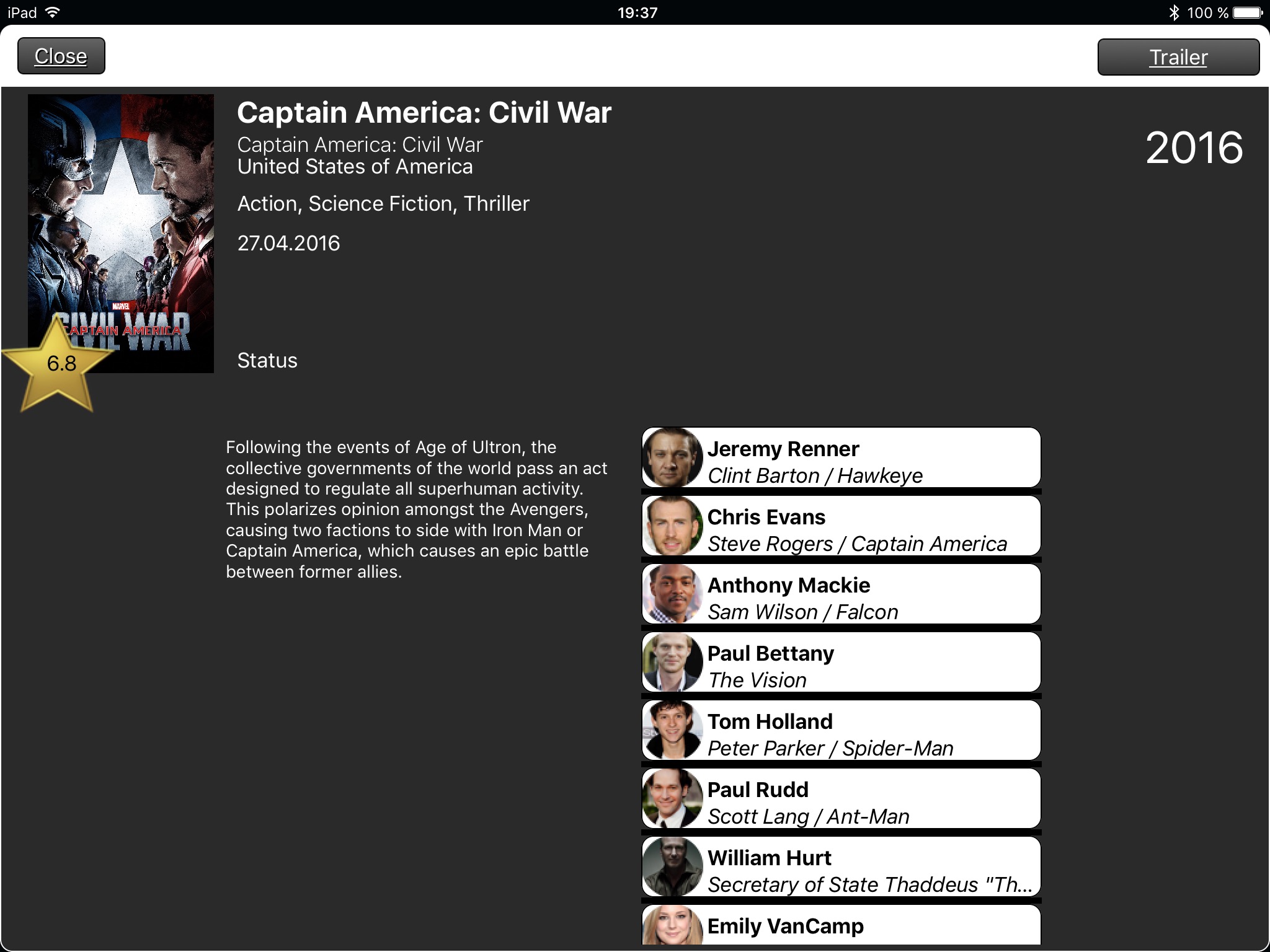 Starting Point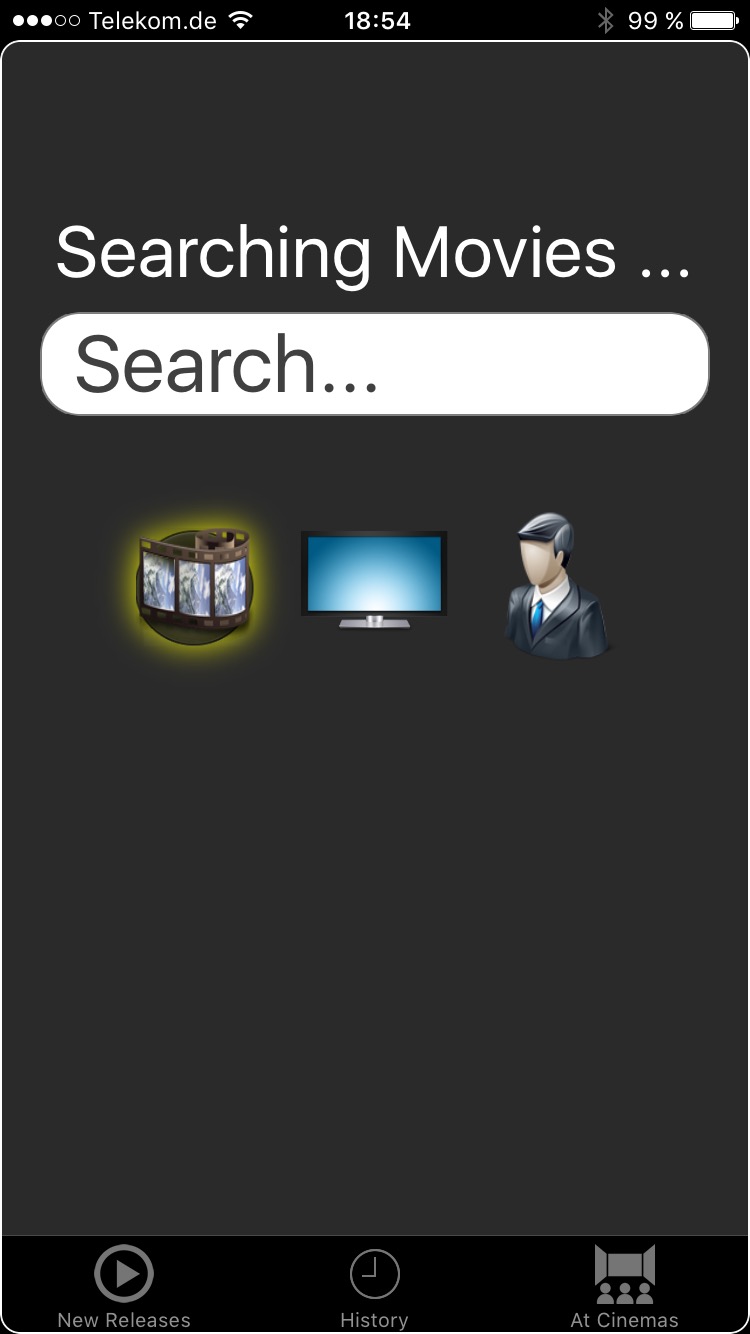 The Starting Point is clean and simple, before you start searching, you need to choose a Kind/Type, once done you simply search for whatever you are looking for. PCB Touch performs a test before it offers the fResults Page, so if no Results are found , the Search Field shakes a moment.
If you are looking for something currently airing, you can also use the Tabs at the bottom for Newest Movie Releases or currently on Theaters in the U.S.

The History Button shows you the Results you already have searched...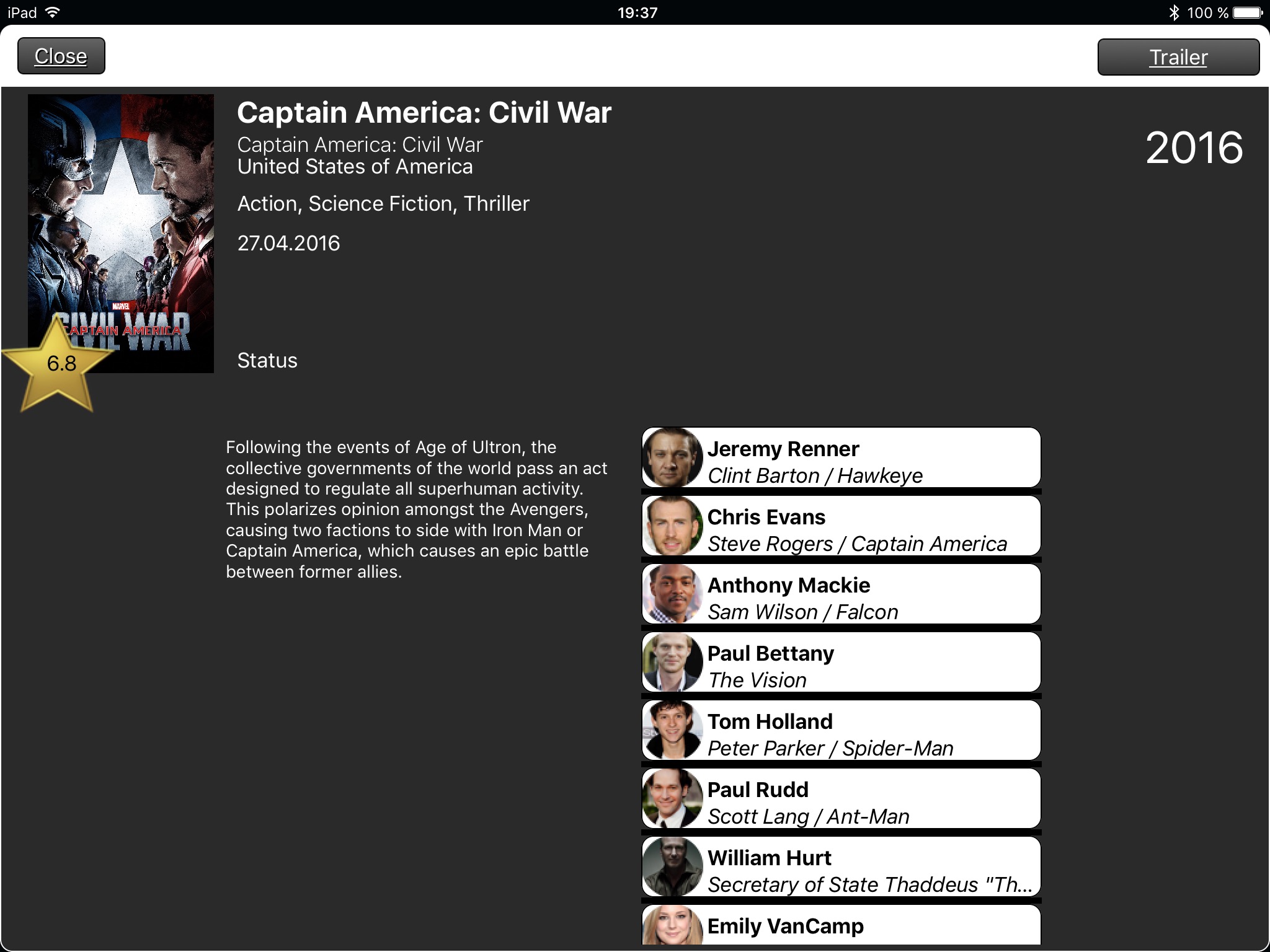 Search Results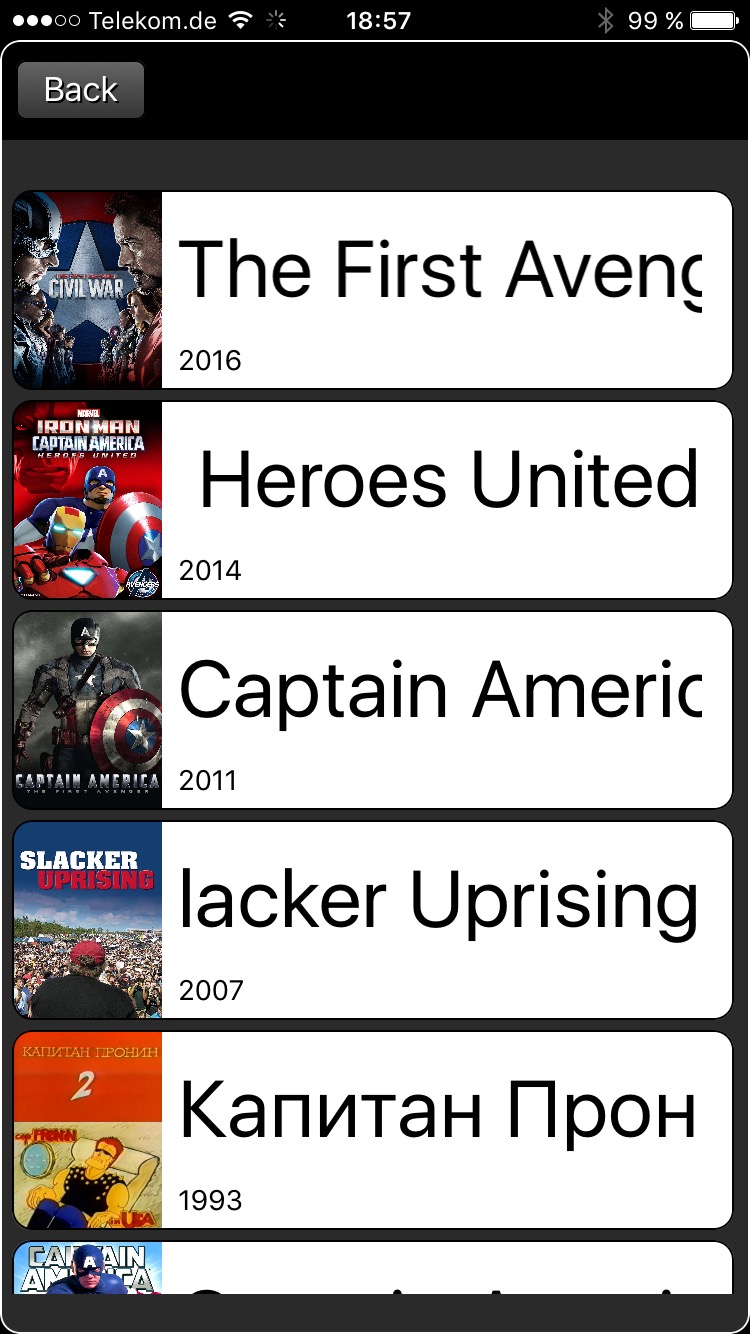 The Search Results Page is also stripped to Entries that your really need, Title and a year to find what you are looking for faster if there are maybe Sequels listed.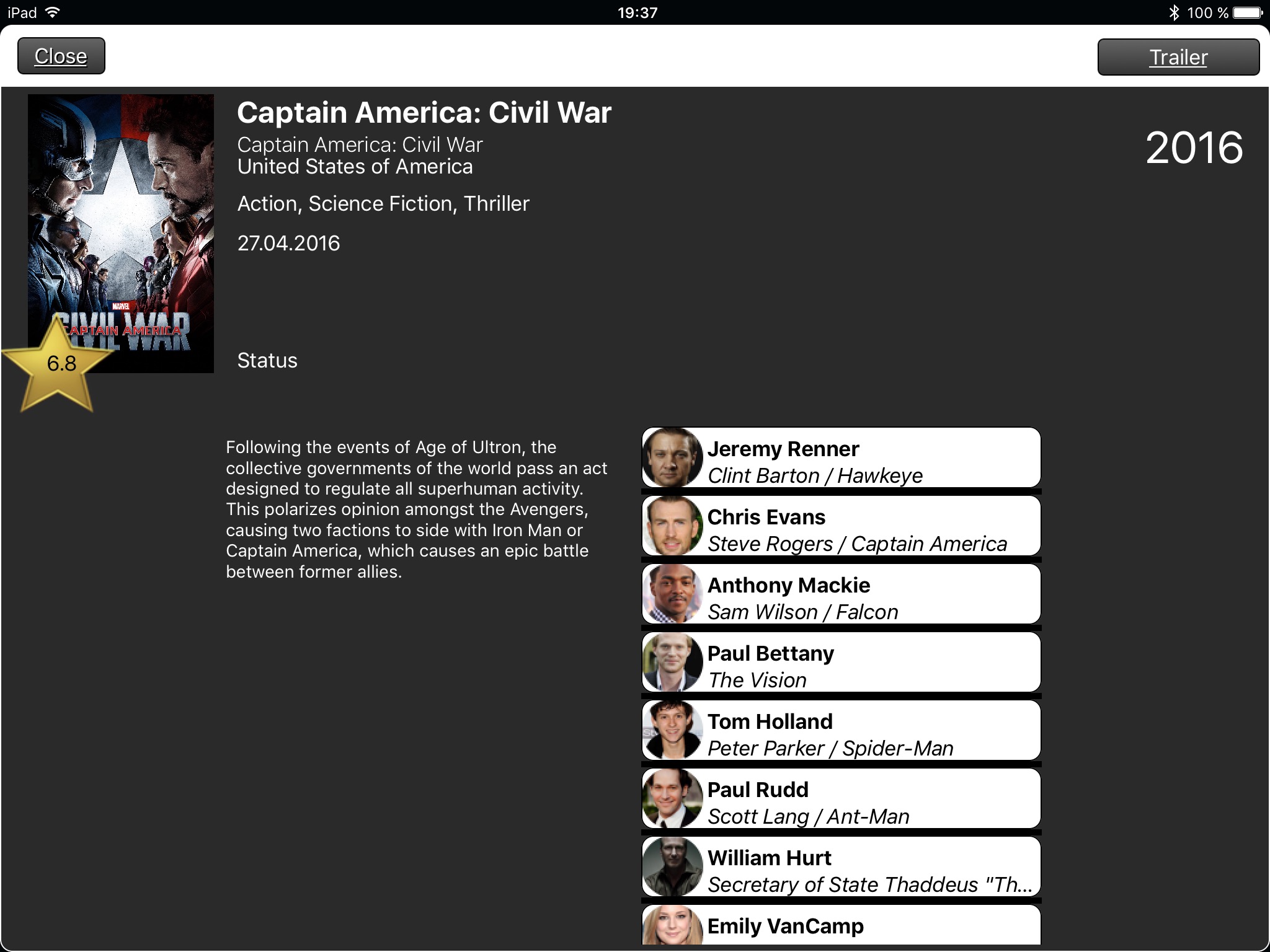 Movie/tV Details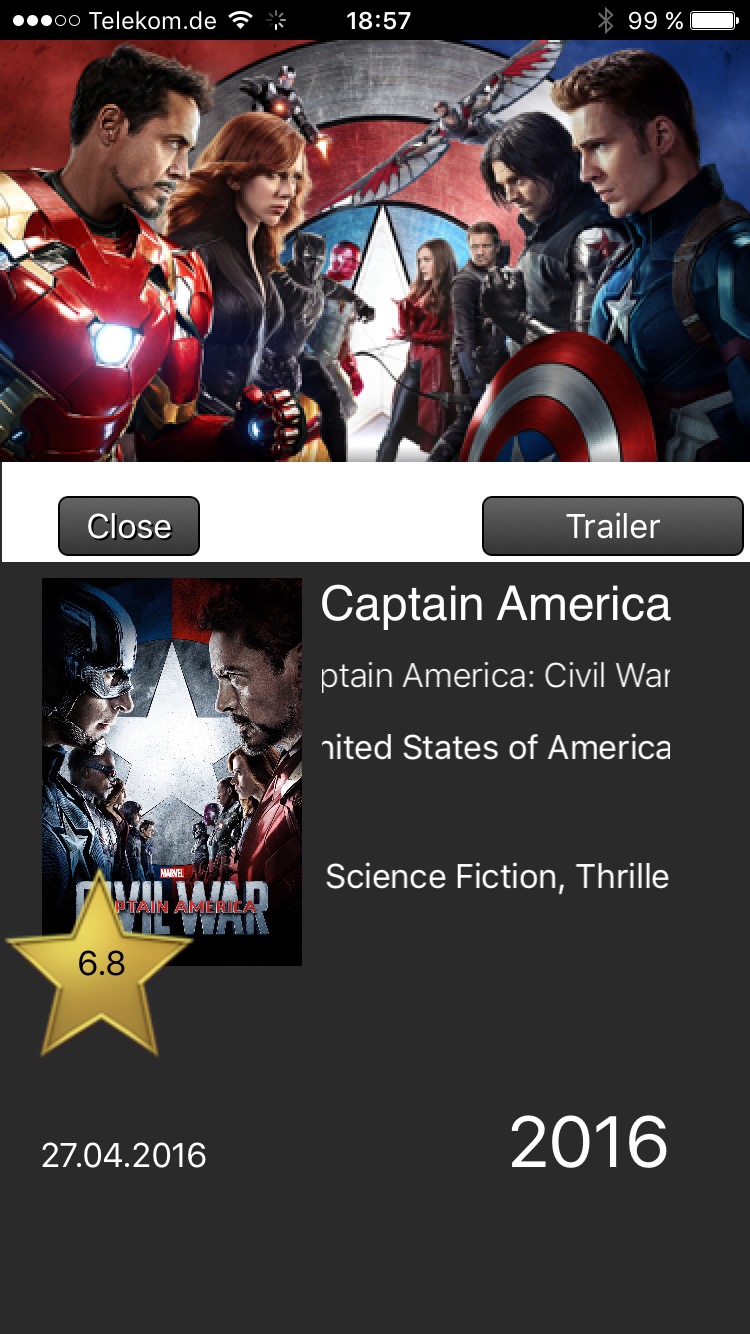 The Details are on the iPhone scrollable into 3 Sections, the first one is that you see at start, its the most notable Info you need as well as the Trailer Button (If you look a TV Show, this Button will display all aired and announced Seasons), if you scroll the Page down, you get to the Overview Description for this Movie/TV Show, if you scroll once more you get a list of all Actors/Actresses, you can tap on each of them to see the Person Details View.

On the iPad all Sections are in one Place due more Space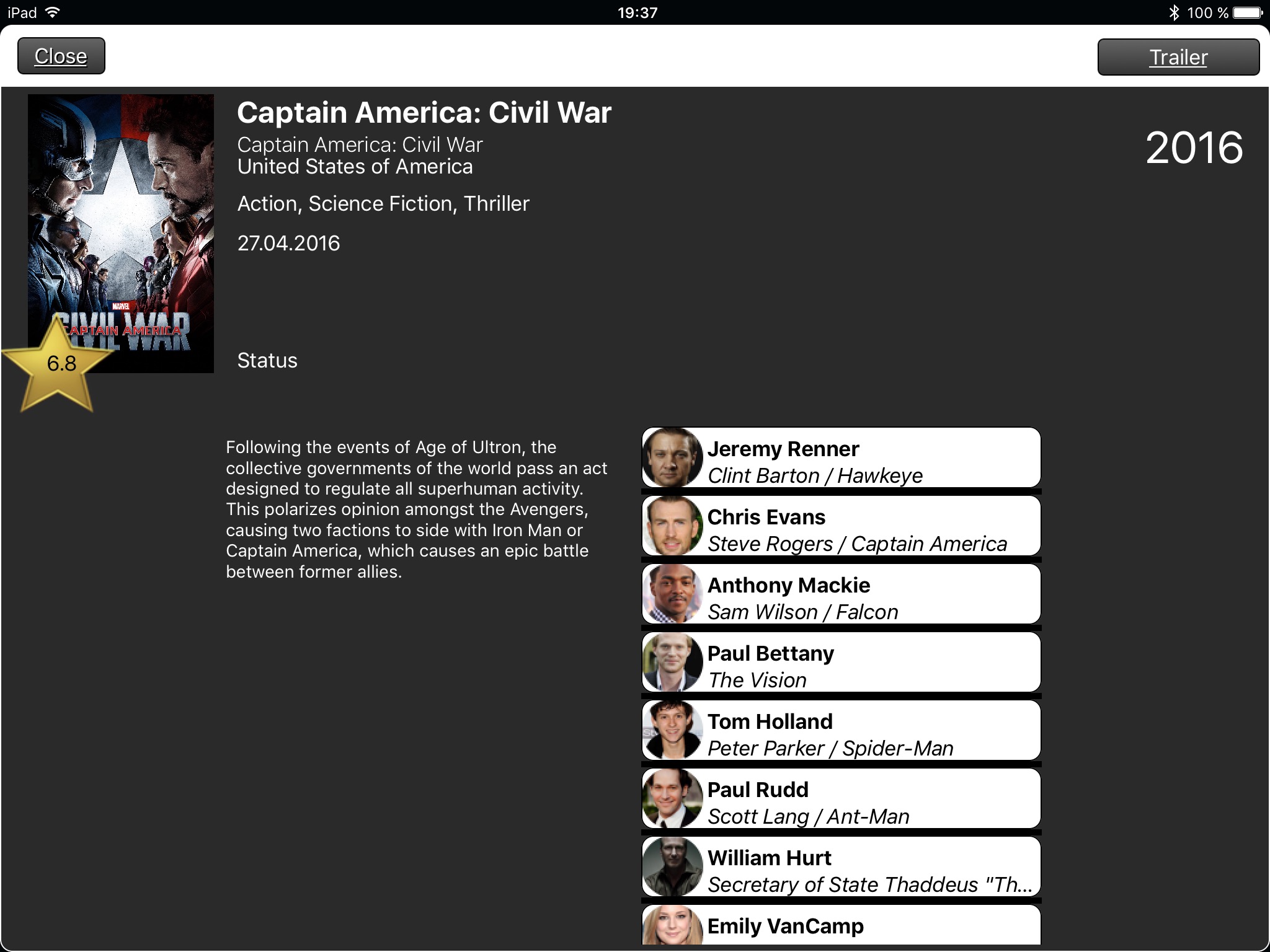 Actor/Actress Details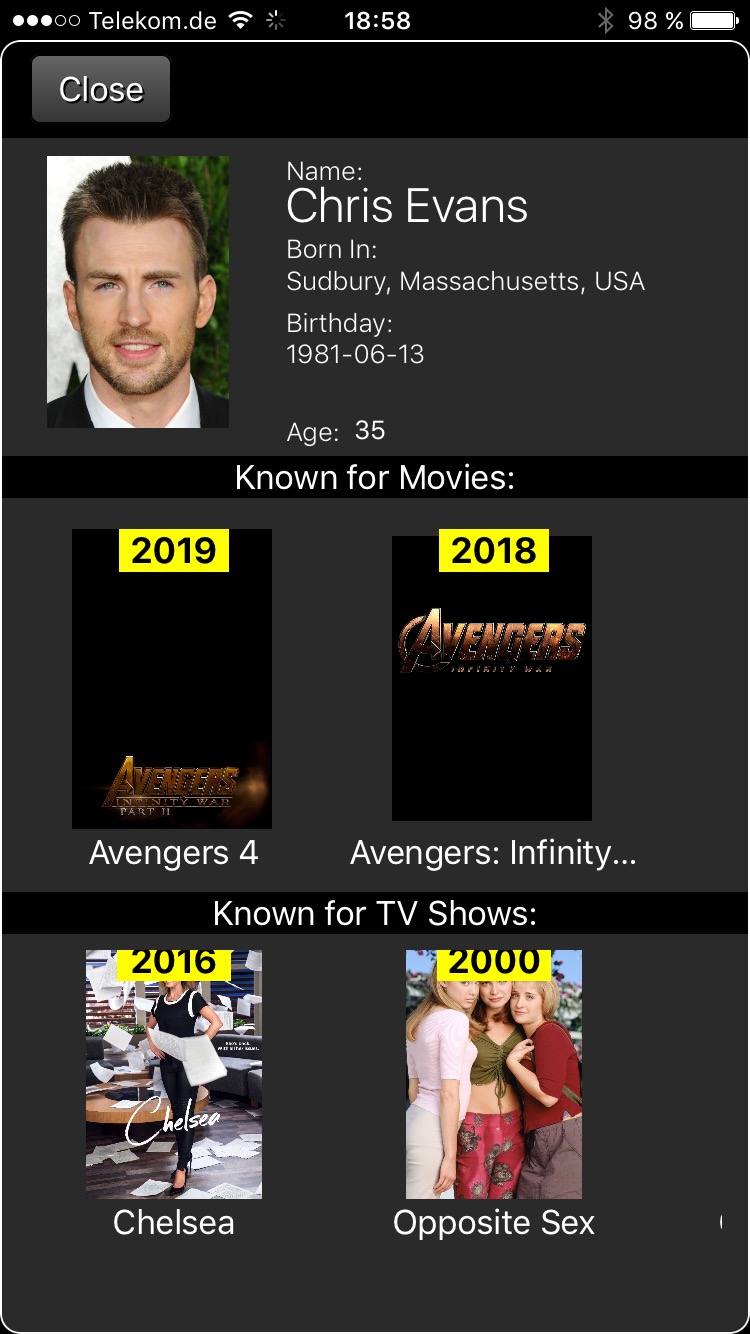 The Person View allows you to get Details about this particular Person and also see all the Movies and TV Shows related to him/her.
Tap on any to see full Info Page.
&nbsp>
If you have WikiBookz installed, this view offers you to perform a quick search on Wikipedia for this Person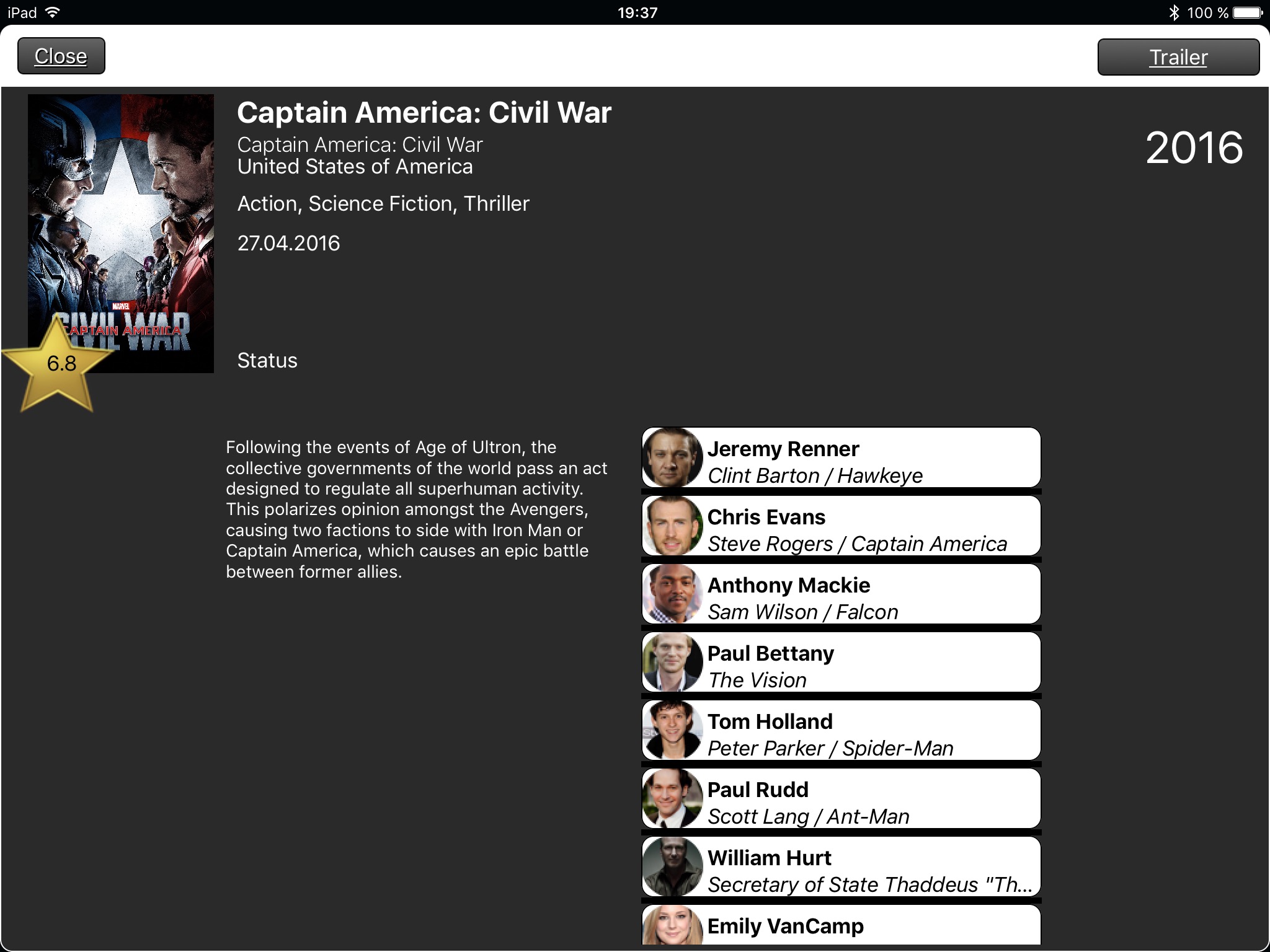 History Page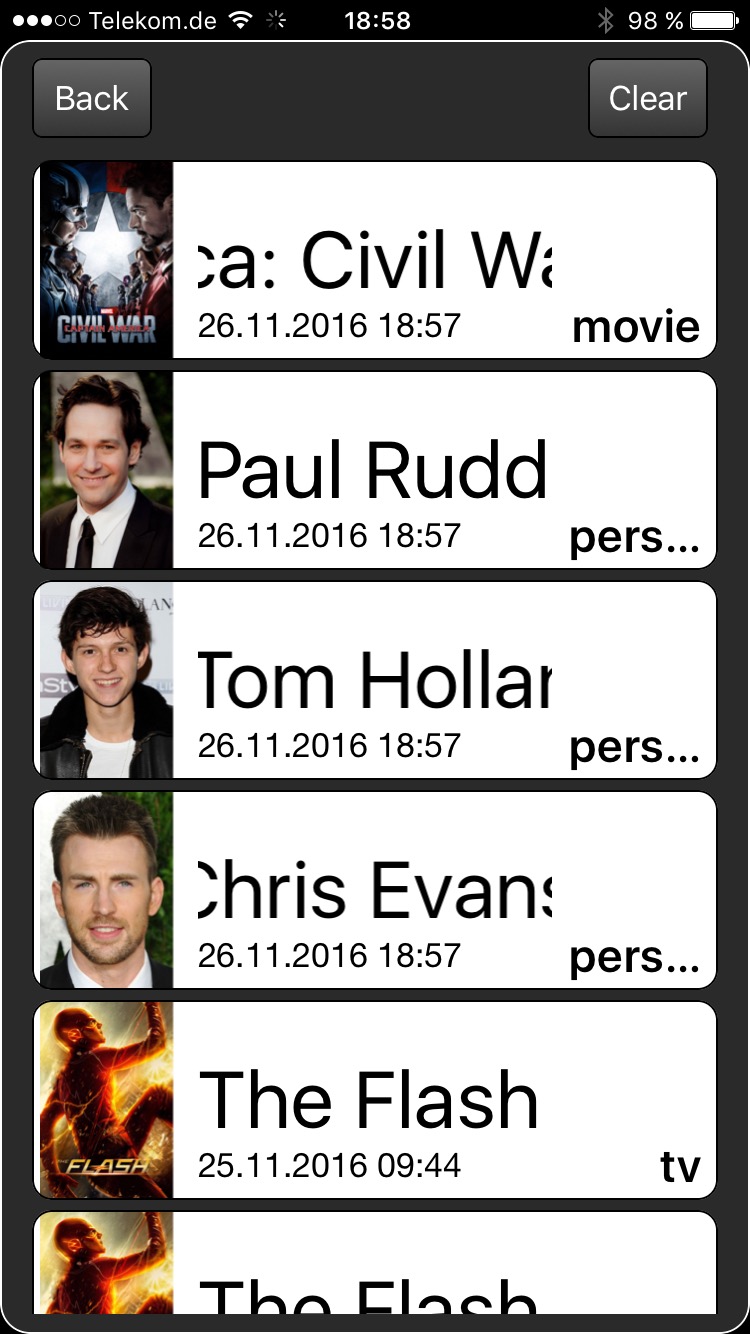 Whenever you view any Result, this List gets updated and synced across all your Devices once they are signed into iCloud.< br> You can easily review any query once again or simply tell PCB to empty the whole Database.
Optionally, you can delete each Entry individually be swiping it to the left.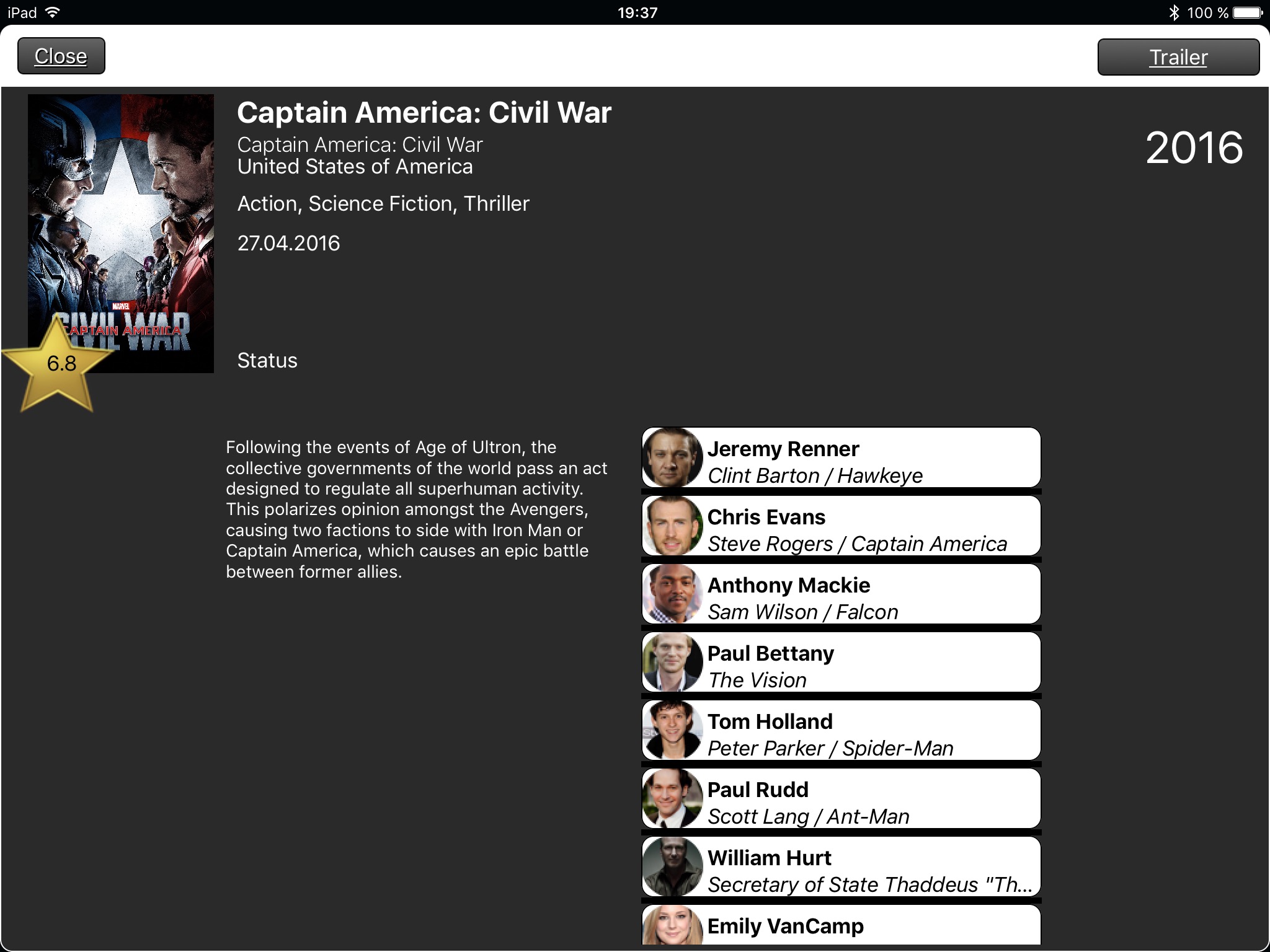 The Action Extension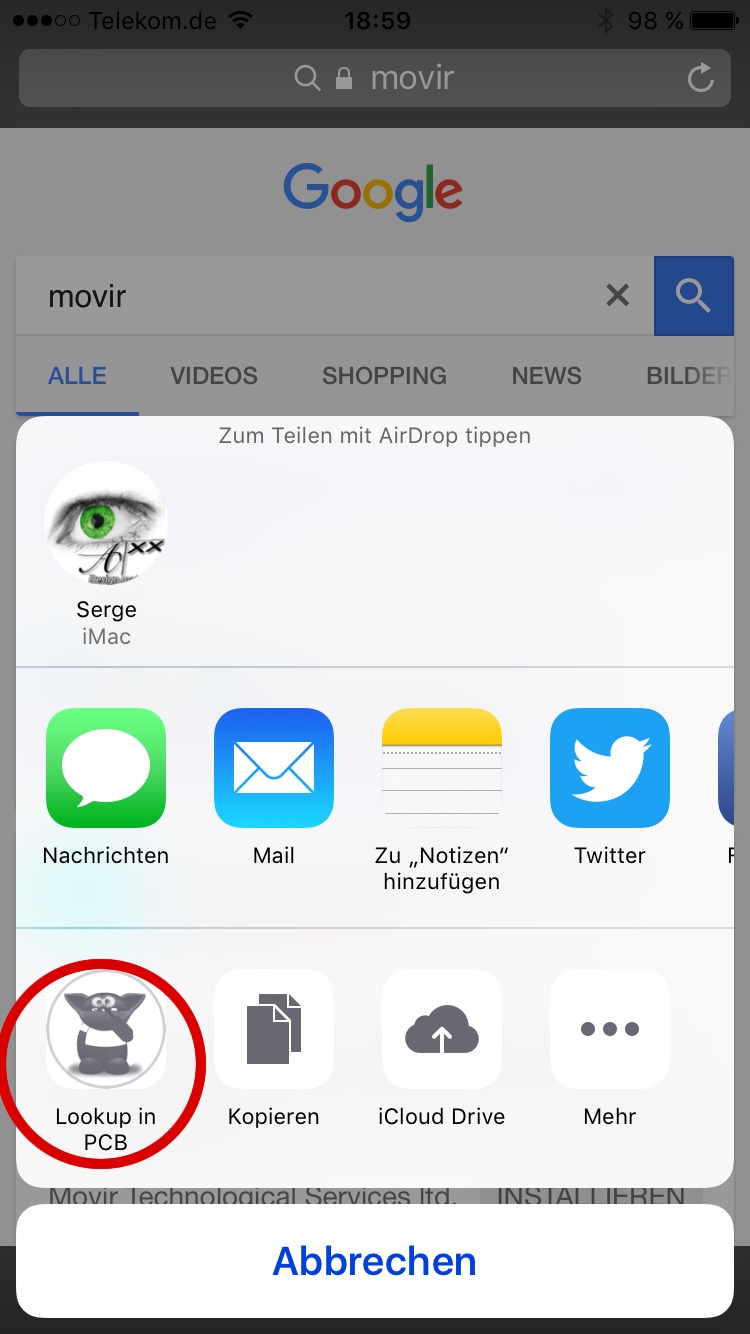 The Action Extension is very handy, while you don't need to retype any Query, simply select any Phrase, tap on Share and tap on PCBTouch Action, after that you choose a Kind and you get pushed to PCB Touch and get the Results you requested if any are available, this may be the fastest way of searching and using PCB Touch and it also allows you to use PCB Touch in any App that allows you to select text.