What's it?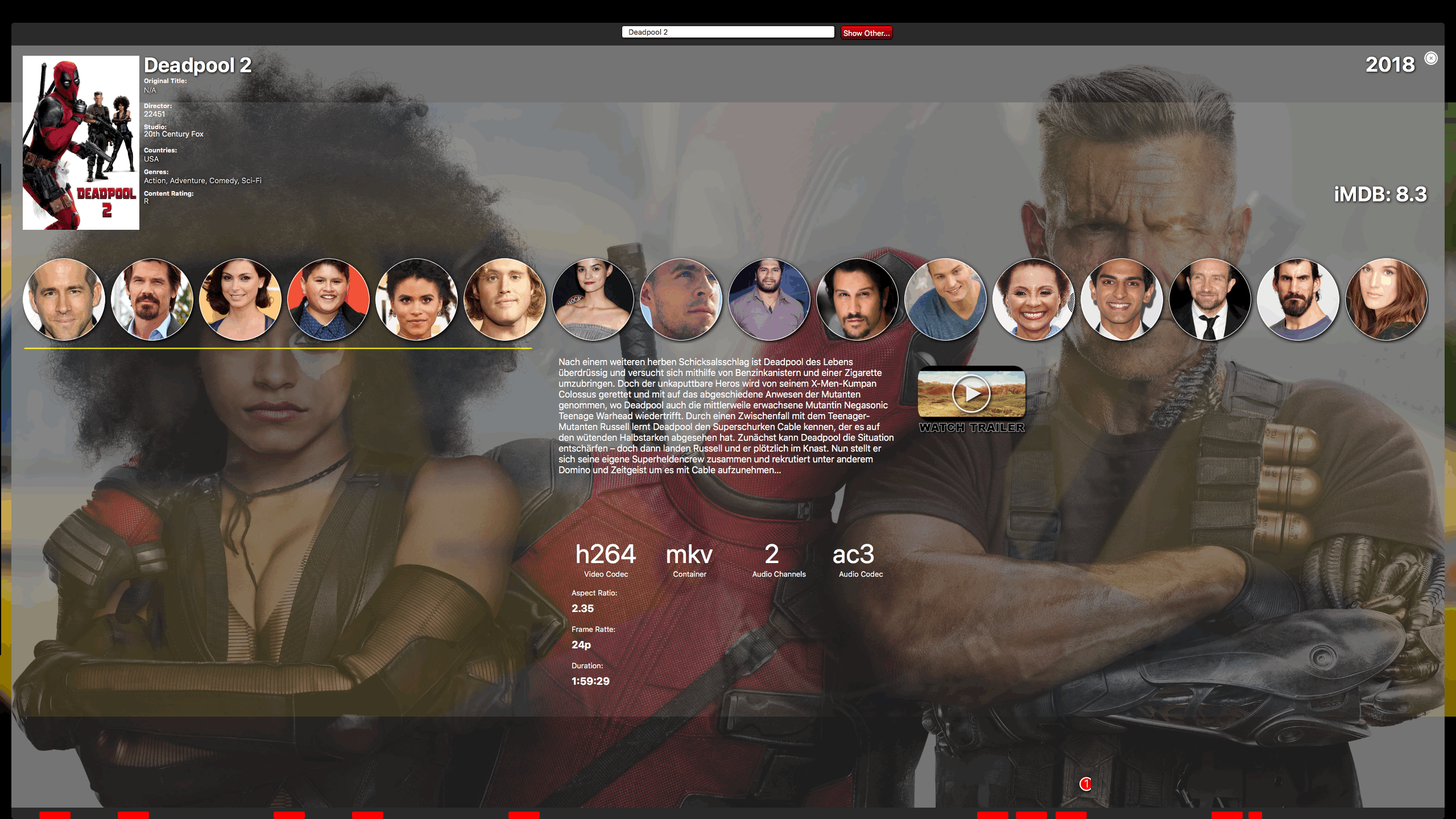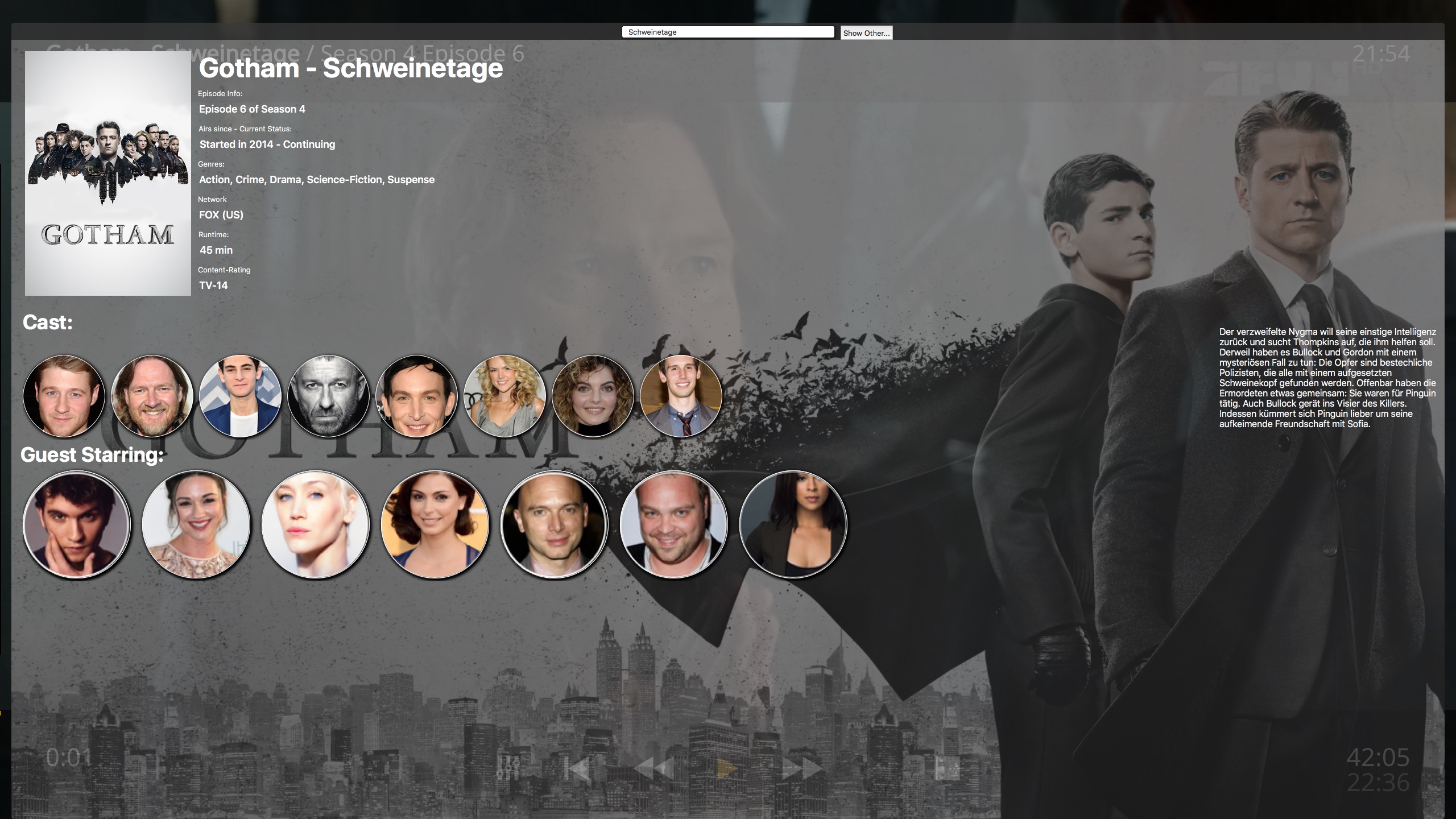 MetaNow gives you the possibility to quickly inspect a Movie or TV Show you are watching right now without leaving your currently active Application.

MetaNow runs in background as an Agent, you can find it in the Menubar near the Clock at the top right of ypur Screen, click on it to either access the Settings or to quit!

With MetaNow you get instant Overview of all the notable Informations like, Directors, Genres, Studios and IMDB Ratings and more…

Imaging this: You are watching a Movie and suddenly think, I know this Person, from which Movie it was? Well, with MetaNow it's pretty easy. Simply activate it over a supported Player and you get an instant Overview of the Cast, see their real Names or Role Names, click one to see their Details incl. Movie/TV Show History and you can even click one of these to go further…

Click any "Known for Movie/TV Show" and you can see detailed Informations about this Release as well

If available, you can watch official Trailers before you watch a Movie, see who is guest starring in a TV Episode if available
Amazon xRay Feature gives you instant overview of who is starring right now on the Scene, just the Cast and only if available.
Well, MetaNow doesn't do that, MetaNow has no way to figure out the current acting Persons in a particular Scene, because this means, MetaNow would have to track a whole Movie with a timeline like Subtitles do to display a particular Information in a particular moment.
MetaNow skips this Scenario and gives you at least a whole Overview for:
What's the Movie or TV Show about?
Additional Informations like Countries, Genres, Content Rating, Year and more…
And about the Cast: MetaNow will give you the whole Cast as far as published with deep links, so you can click an /Actor or Actress to see various Informations about them and see what Movies or TV Shows they acted in as well.
On Plex, you get additional Informations about this Video File you are familiar from PlexWeb like what are the Audio/ Video Codecs, how many Audio Channels and some more Informations
And MetaNow main advantage:
Everything it can do is right here without the need to leave or exit your Player/Movie, it's right there where you you need it!
Important Notice:
MetaNow will become available only in fullscreen Modes, so a windowed Player will not be able to start MetaNow, this is by design!